This is a beveled panel using GST colored wheat bevels. The panel measures approximately 23 inches by 33 inches. This panel is going to be mounted in a light box in a new kitchen renovation for a home in Central Alberta.
We finished this panel and it was picked up by our clients on February 17/11.  Due to our northern location and low sun it was difficult to get a good picture
Picture # 6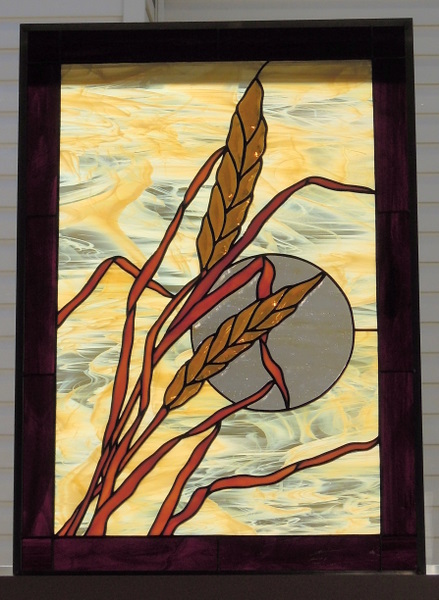 Designed by Bob & Flory Wilkins
Finished Panel in our front window.
Our front window has bars between the glass which provide our home with a cottage look and feel but they show shadows on any glass we take pictures of in this south facing window.
Picture # 5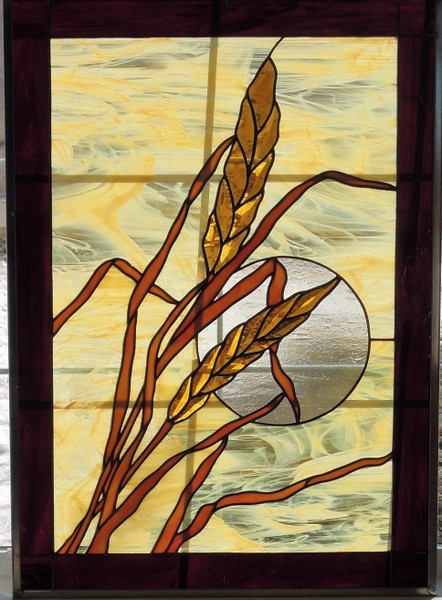 Picture # 4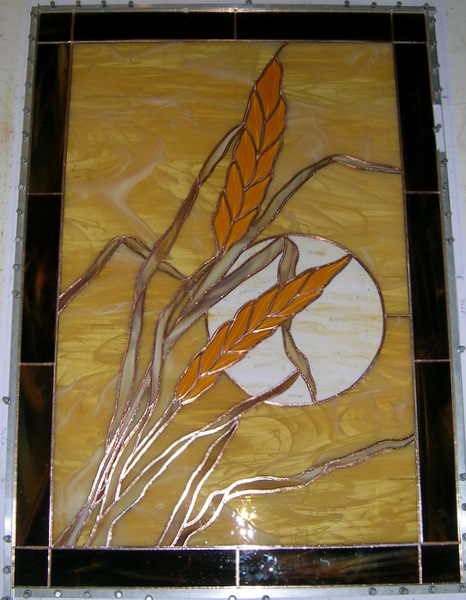 Here is the Harvest Wheat Panel all ready for soldering.
Harvest Wheat Panel Progression picture # 3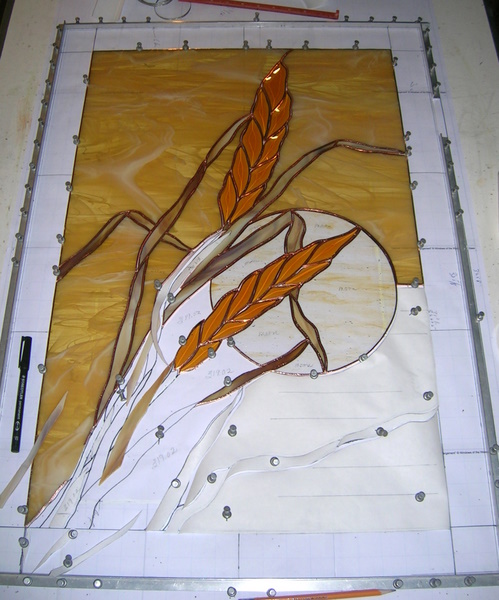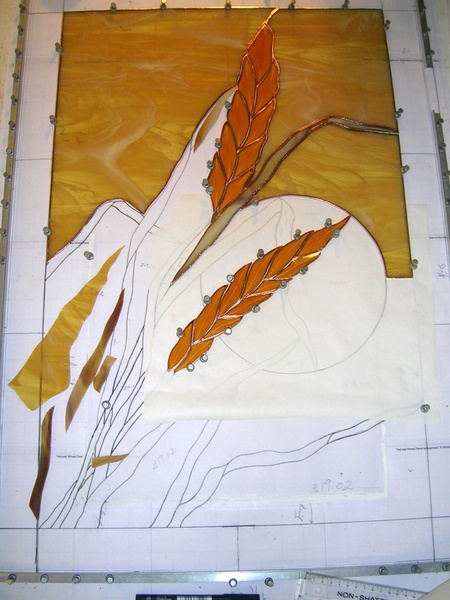 This is picture # 2 of the ongoing progress in building this panel.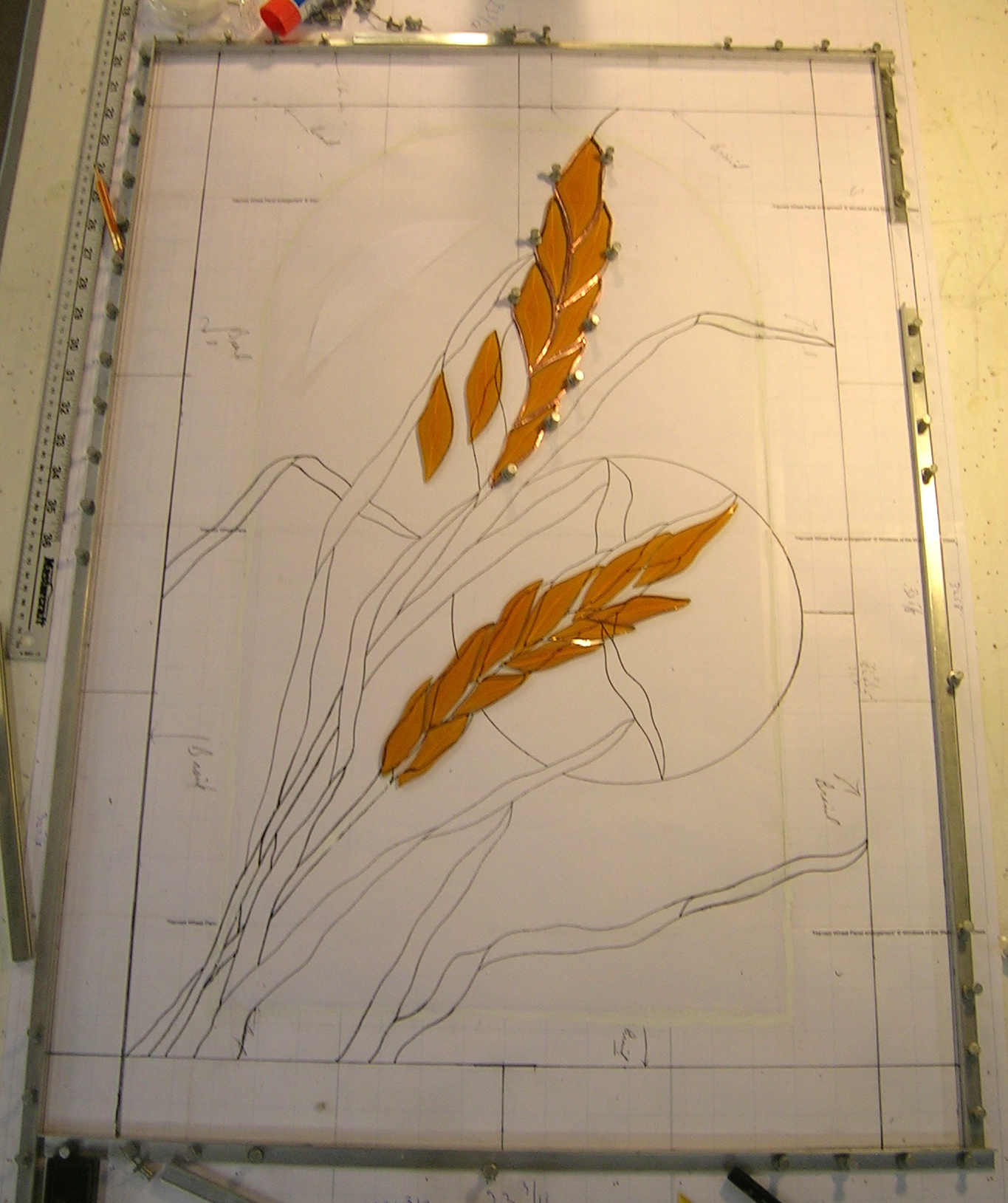 This is the first picture of the construction process.