This is the 2nd of 3 interior transom windows for a beautiful farm home SW of Olds Alberta. The window measures 36 inches wide by 12 inches high. Surrounding the bevel cluster is matching Spectrum's Sky Blue Wispy with a clear Spectrum Artique border. Our clients were very pleased with this great looking interior transom window.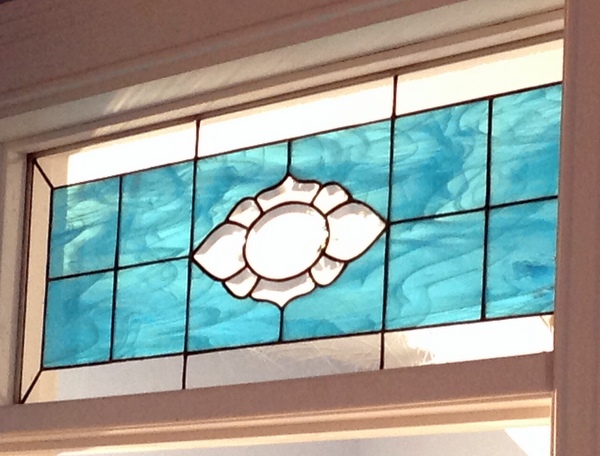 We designed this window and after centering the bevel cluster we made a border with Spectrum's clear Artique Glass.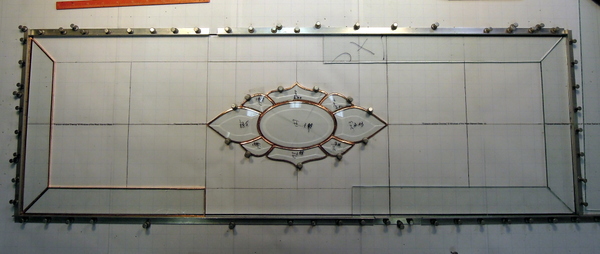 The next series of 3 pictures shows how we laid out Spectrum's Sky Blue Wispy Glass. We were fortunate enough to obtain 2 sheets of this glass that we were able to match across the whole width of the window. This first picture shows the left hand side.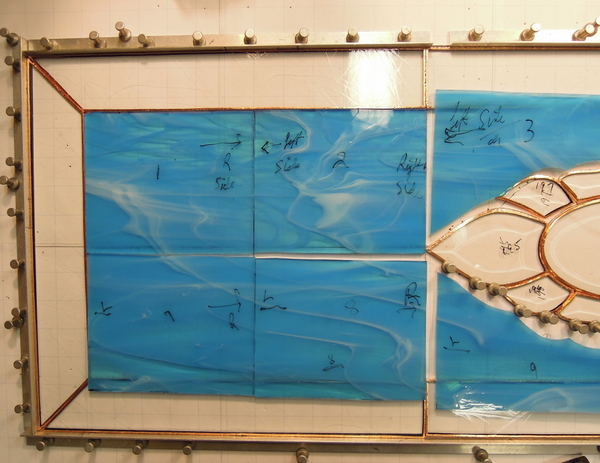 This next photo shows the centre portion surrounding the bevel cluster.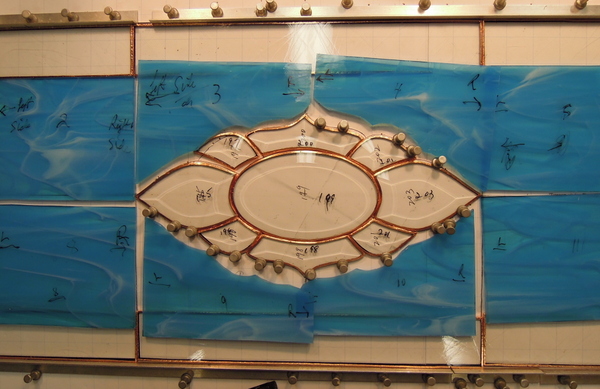 As we fitted each piece we had to make sure that the matching continued across the window.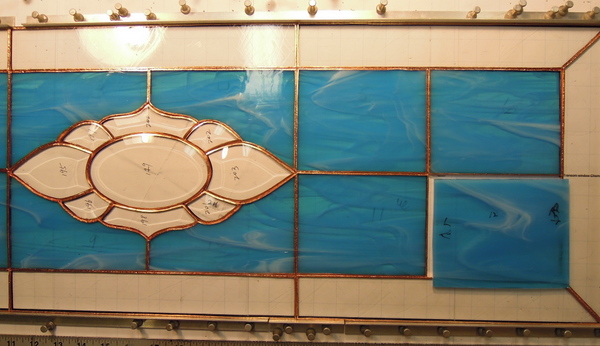 After the panel was soldered  and cleaned, we then applied black patina to the solder lines, then cleaned once again with Kwik Clean, and then applied polish. After much polishing one can see the wonders of light that are seen through bevels.
 Design by Flory & Bob Wilkins