For Christmas 2015 we were commissioned to make this grain elevator.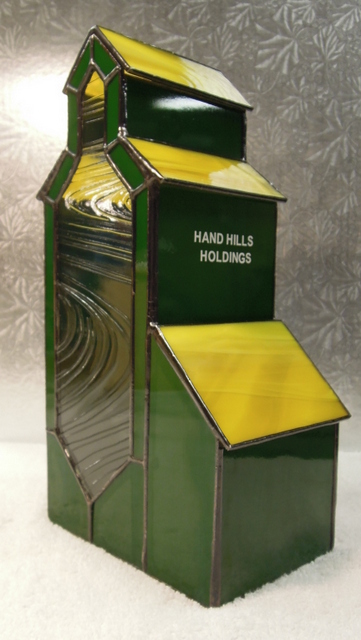 Our clients father in law purchased this grain elevator located in East Central Alberta a number of years ago and painted it John Deere Green & Yellow colors.
They wanted a  replica of the elevator in stained glass that they could actually put wheat in from the farm.
The roof on the top is removable to allow this, we added 2 small nails soldered into the removable roof to provide stability when handling to prevent the roof from slipping off.
We used Spectrum's new clear Barnwood glass along with Spectrum's green and yellow.
The elevator is approximately 12 inches high x 6 inches wide and 4 inches deep. It takes time and lots of patience to solder together but the end result is quite stunning.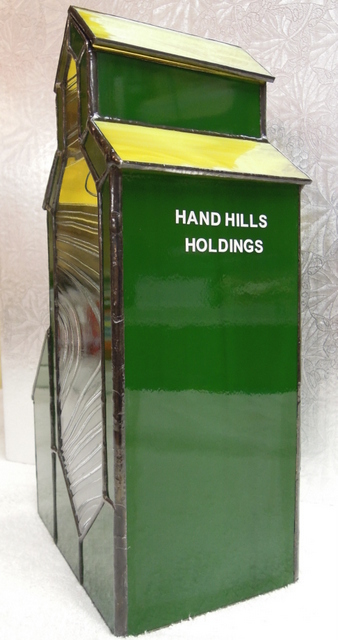 Design by Lucinda Doran & Joy Bamford