In June of this year we made this for clients in Central Alberta who were giving this panel as a wedding present. The panel measures approximately 17 inches high x 31 inches wide.
Our clients found the design on the internet and lucky for them we were able to obtain the Spectrum Glass that they wanted.
We used Spectrum's Clear White Baroque, Pearl Opals Congo & Hawkwings, Clear Crystal Ice, Brown/Gold and 1 x 1 inch bevels.
The first picture shows the completed panel before the zinc frame was attached.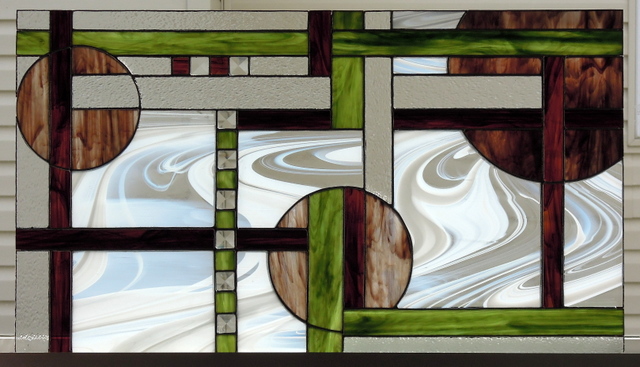 The following photo was sent to us from the Bride & Groom showing their Abstract Wedding Gift Panel hanging in their new home. They were very impressed and thankful for the panel gift that will last a life time.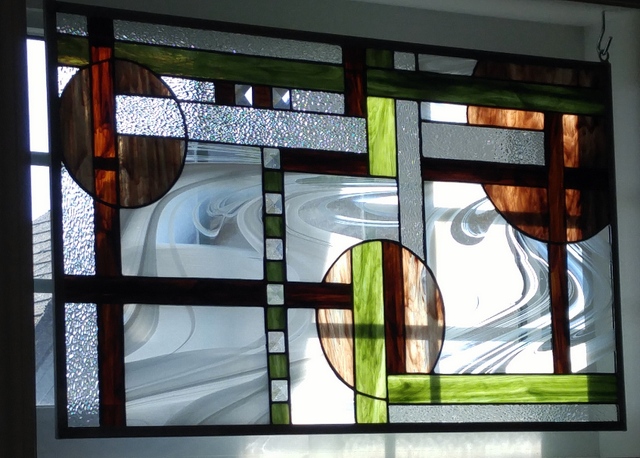 The next picture shows the start of the panel construction.
The next photo shows the panel nearing the end of construction.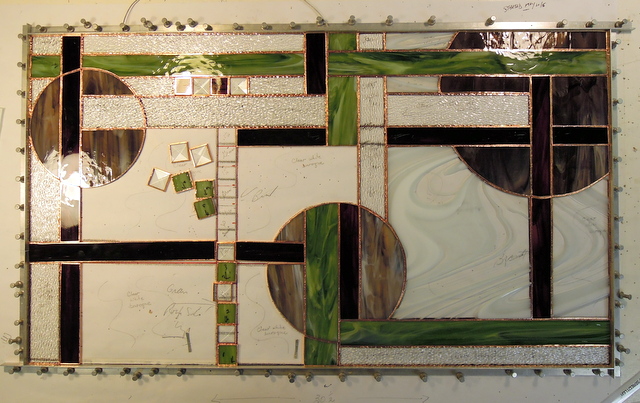 The final photo of the completed panel.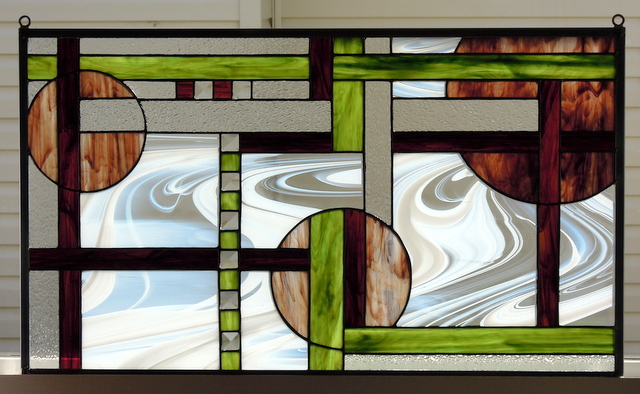 Spectrum Glass Pattern of the Month
Geometric Abstract from the book "Americana Past and Presents"
Suzan Vrba-Stacy