We have a client who wanted mini angels that could be used as a lapel pin and also end up being used as a refrigerator decorative magnet. We were successful in obtain a rare earth, 2 magnet combination that worked perfectly. We had to slightly enlarge our mini angel design to accommodate the magnetic strip. These mini angels were given away as gifts.
The first photo shows the complete collection on our refrigerator door.
The next photo shows the mini angel on a lapel which is held by the magnetic strip attached to the reverse of the angel.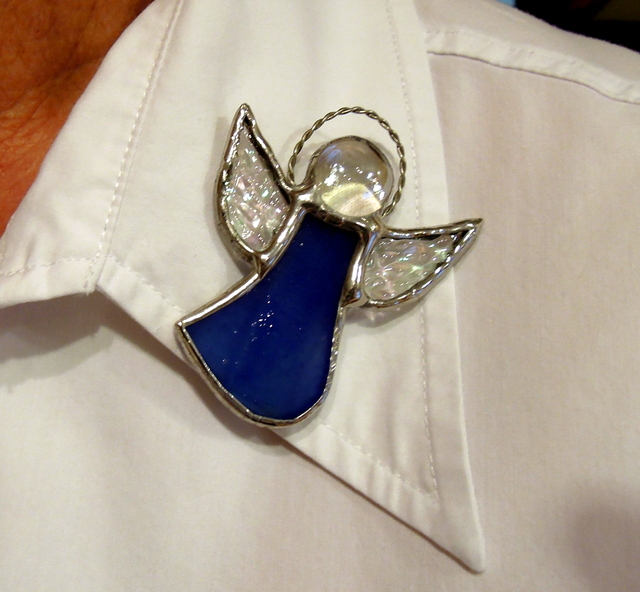 The following photo is a close up of one of the Mini Angels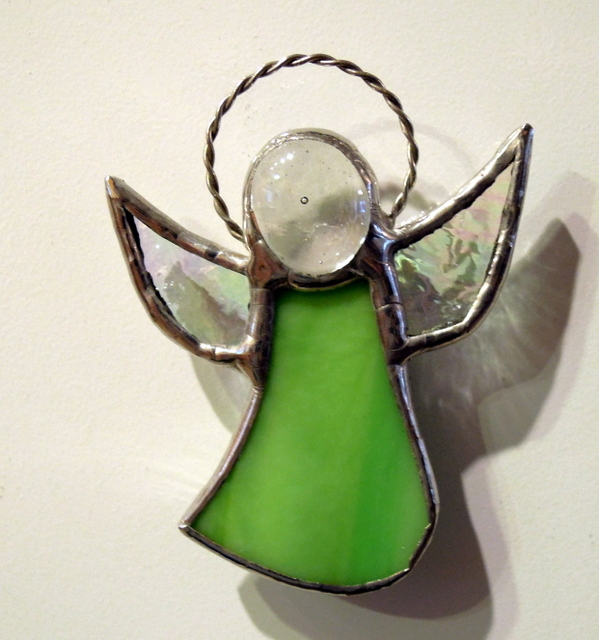 Design by Flory Wilkins