Our Central Alberta clients who originally commissioned these right & left facing eagles, intended on hanging them in their West Country retreat towards the Rocky Mountains of Alberta.
However for now decided to hang them on their living room wall facing each other.
These eagles measured 20 x 20 inches and were designed in stained glass by Paned Expression Studios of Edgewood Maryland USA from an intarsia pattern designed by our clients.
One normally sees stained glass hanging windows, however our clients decided to hang them on their cedar lined living room walls which created a stunning effect.
The first photo is of the left facing eagle, followed by the right facing eagle and the last photo showing them both in our client's living room.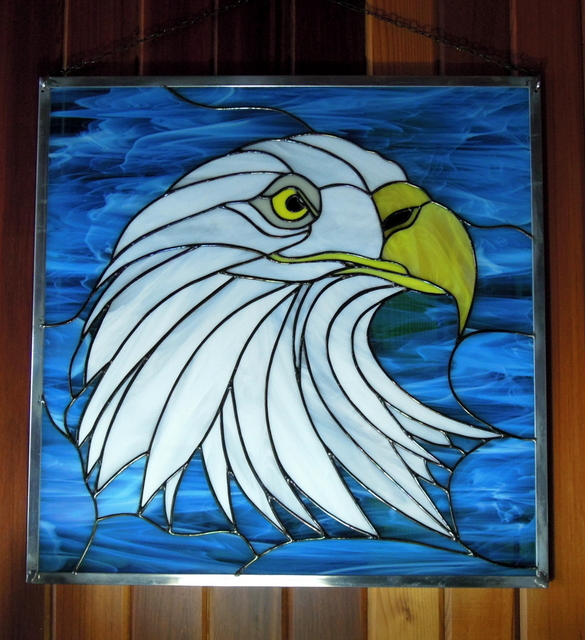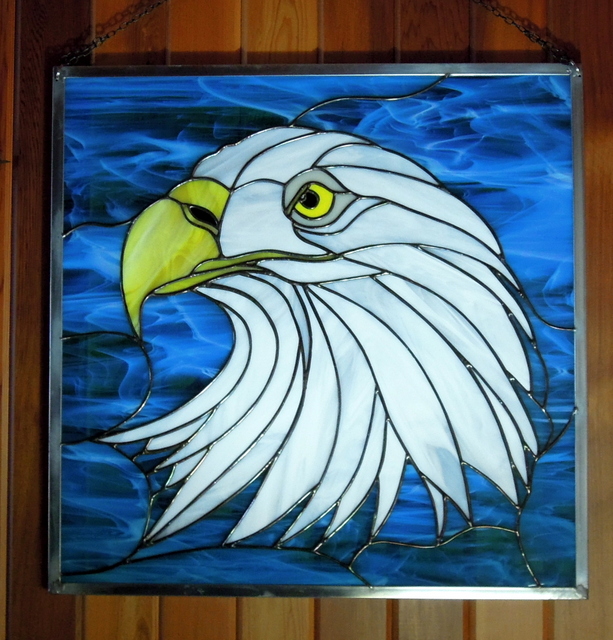 Stained Glass Panel designed by Paned Expressions Studio
From an Intarsia Wood design supplied by our client