This Kee Beach panel was made in late 2011 – and has been residing in one of our son's home in Leduc, Alberta, and this August we relocated it to his companies business office.
Kee Beach was originally posted on our website back in 2012, it measures 30 inches wide by 38 inches high. Kee Beach is located on the Hawaiian Island of Kauai and it was the location of the TV mini Series the Thorn Birds.
The first picture shows the panel from the inside of the office and is the backside of the panel.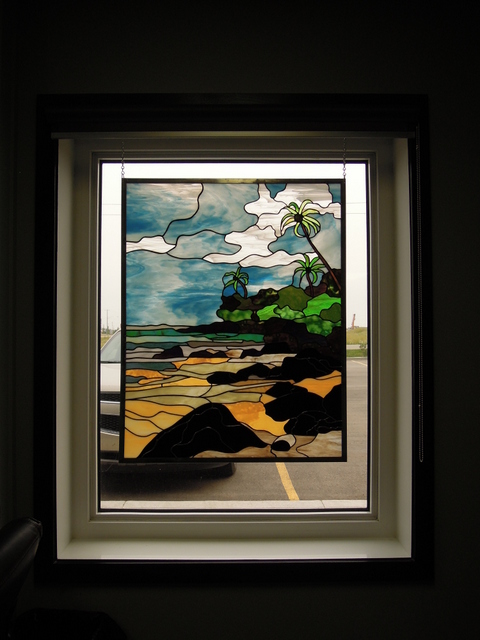 The following photo also shows the panel from inside the office.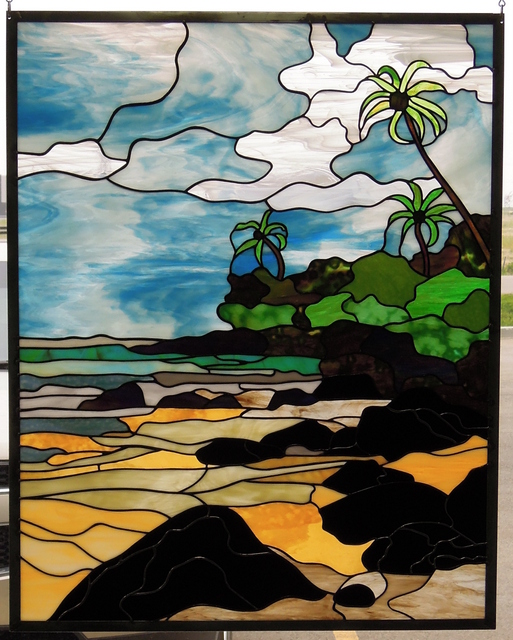 This is how the panel looks from the business parking lot.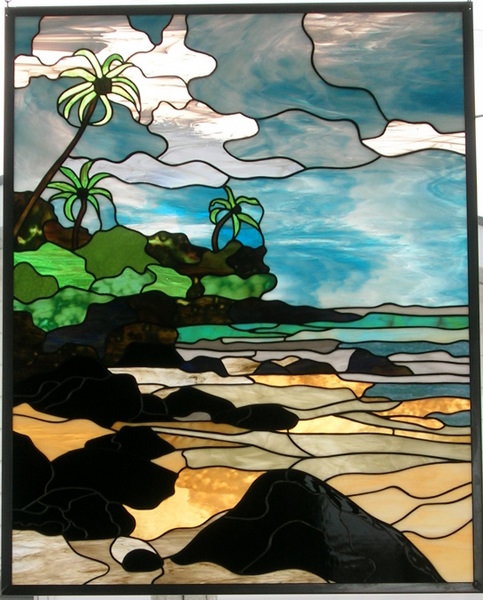 Design by Judi Hartman