We made these lambs for a Great Niece and Great Nephew in the spring of 2019. They measure approximately 5 inches wide by 6 inches high. For the niece we attached a small pink flower and for the nephew a small blue heart.
Once completed we applied black Novacan patina to the solderlines and after cleaning with Kwik Clean we then polished with Clarity Polish. The very strong hanging silver chain was soldered into the back solder lines before starting to finish them.
The next 2 pictures show close ups of each one.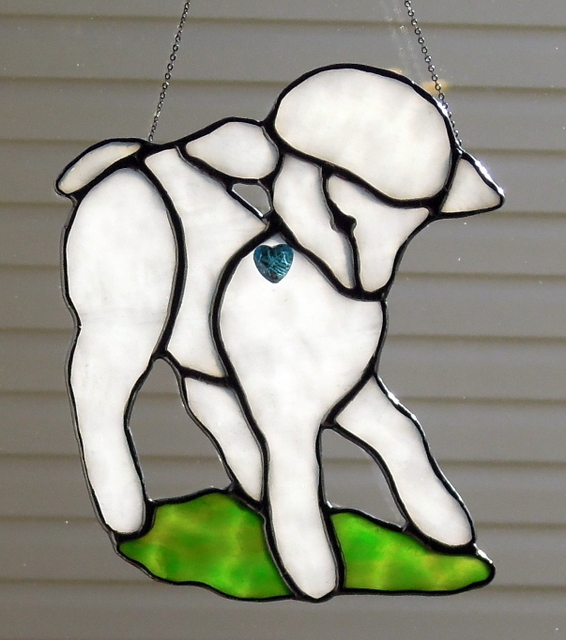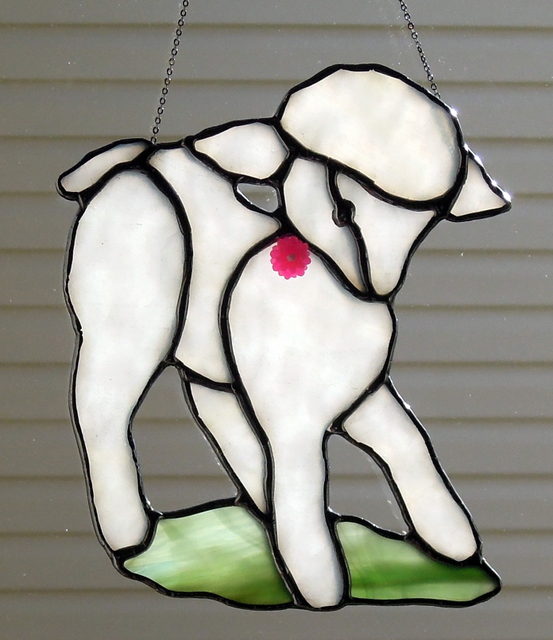 Original Design by Donna Schulze from her book titled "Sunshines"