Clients in Central Alberta had this large Tiffany Style Lampshade, however it had been damaged and they wished to have it restored for over their kitchen table. Fortunately for the lampshade  the top ring of glass was bent flat down on the top of the shade but no broken glass.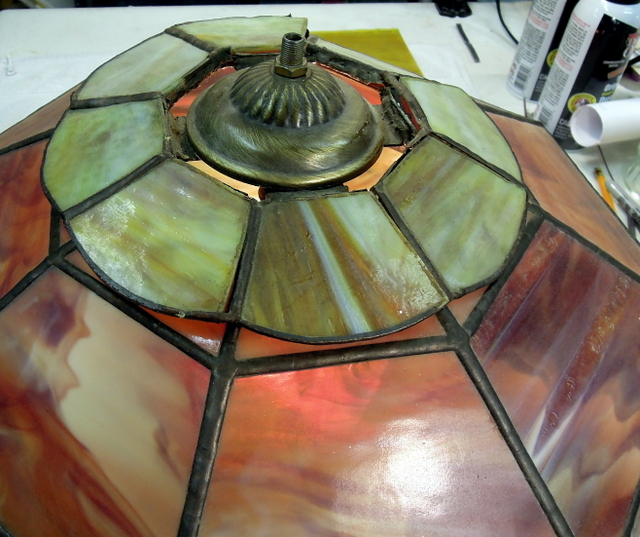 The next picture shows the inside of the lampshade before being reinforced with wire. This was a very large Tiffany Style lampshade and was quite heavy. If these lamps are not properly reinforced they eventually will come apart and fall due to the heat generated from the light bulbs. Then the crossed centrepiece would pull away and send the lamp crashing to the table.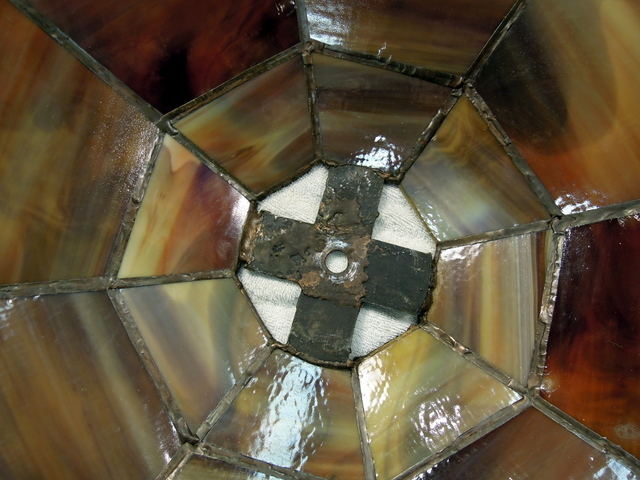 The photo below shows the removal of the top crown, also note the condition of the glass. Before taking the crown apart we number and photograph in detail to ensure that it all goes back together as originally made.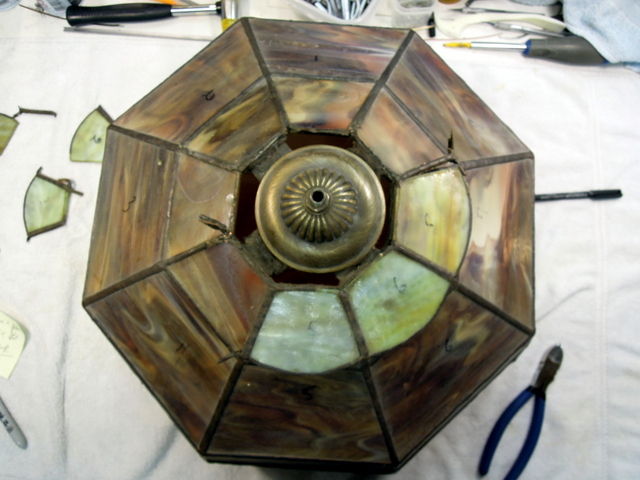 One of the side panels was badly broken and had to be replaced. Unfortunately do to the age of the lamp it was impossible to obtain and exact glass match.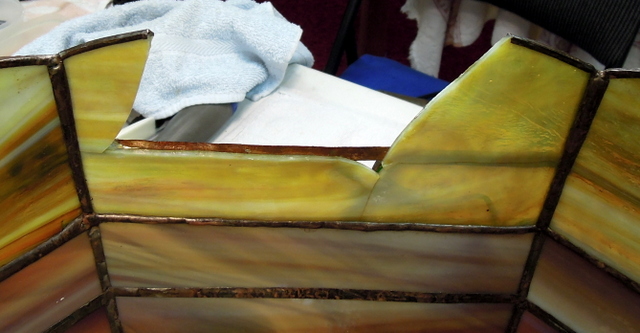 To reinforce the hanging portion of the lamp we soldered in pieces of wire attaching them to the various seams along with the copper cross portion. The picture belows details the wire being attached and before the soldering was completed.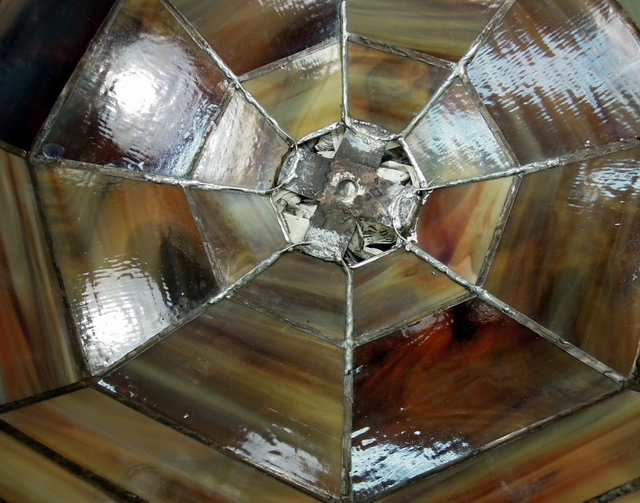 Before attaching the crown we cleaned and started the polishing of the lampshade.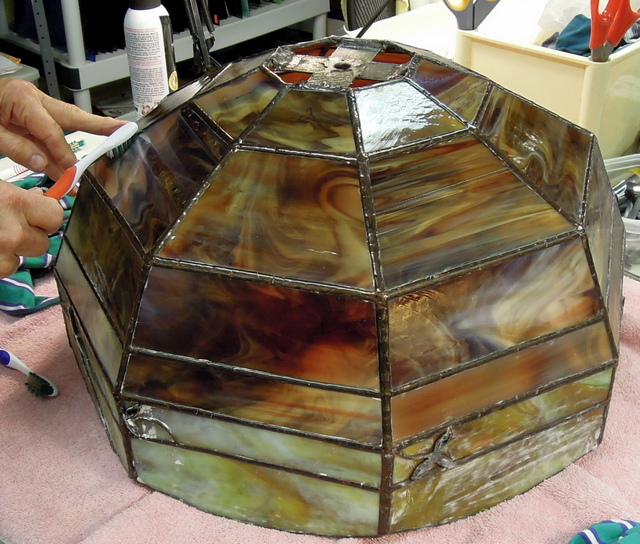 Here is the lampshade nearing completion.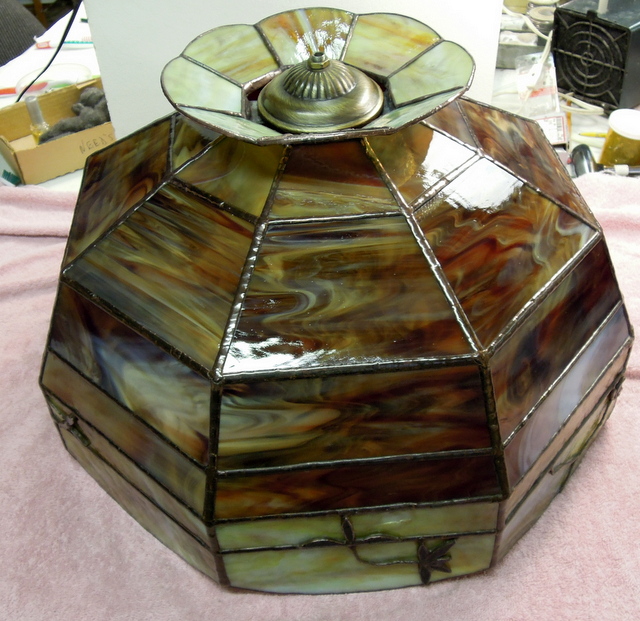 In the next photograph the top crown has now been attached and in the same original order.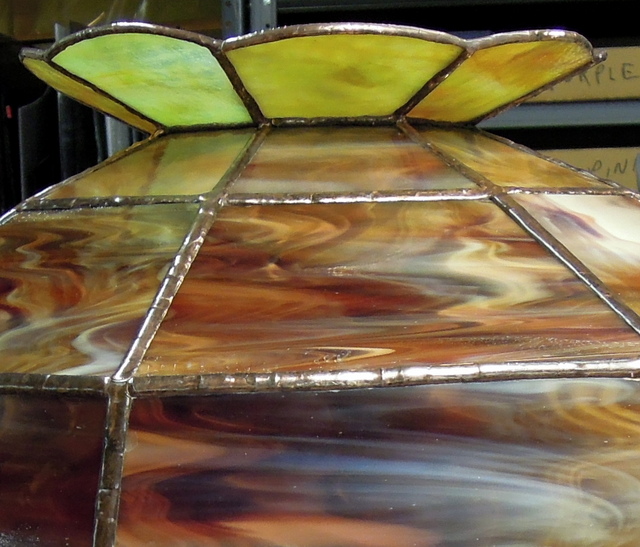 The fully restored lamp now hangs proudly in our clients home above their kitchen table.