This wonderful door insert began with humble beginnings as our client initially had made a rough sketch on a piece of paper (see second picture below for the drawing). We then made several trips to our clients home on the shores of beautiful Sylvan Lake located in Central Alberta west of the city of Red Deer.
Once again we enlisted Martha Hanson and her design team at Paned Expression Studios Inc in Edgewood Maryland USA for their stained glass design expertise.
The door insert is approximately 20 inches wide by 63 inches high and comprised of some 400 pieces of stained glass.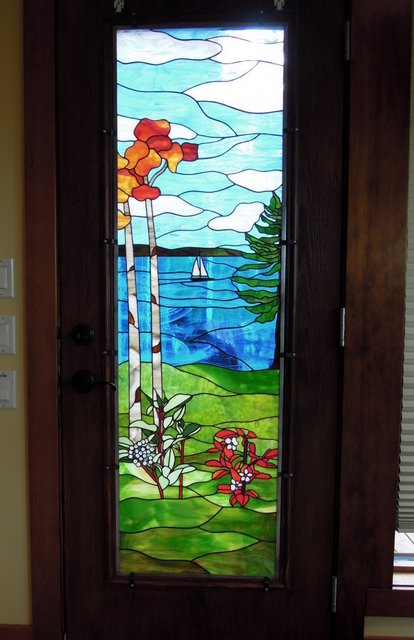 This is how this window was first conceptualized by our client.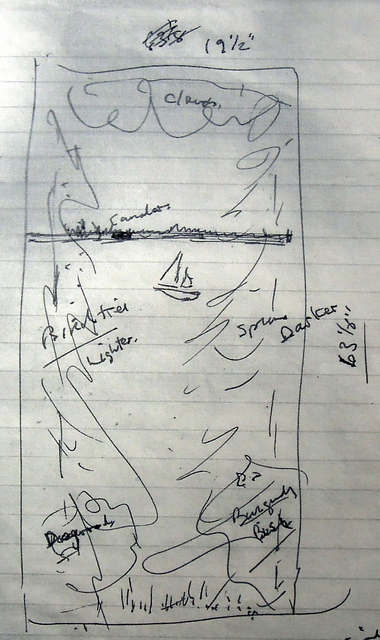 After visits and further discussions our client enhanced his ideas in more detail.
Shown here is the Fall view of Sylvan Lake from our clients property.  The jut out on the left center is called 3rd point.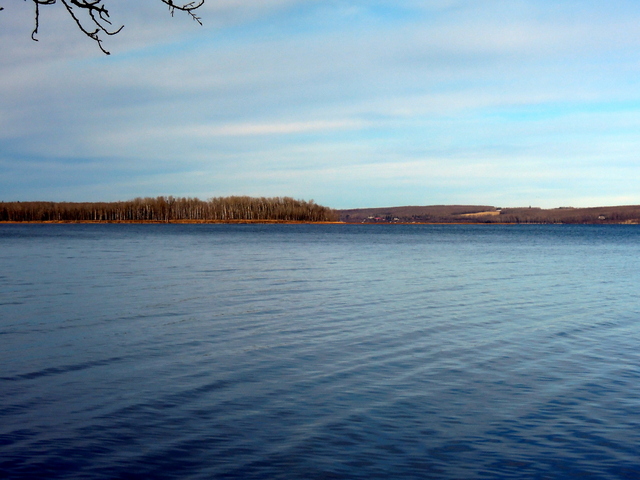 This is the view from the door going out onto our clients deck and where the stained glass insert was made for.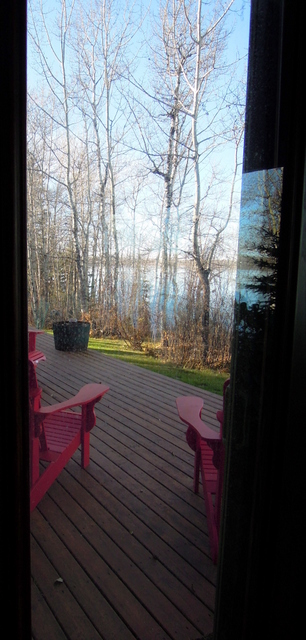 This next photo shows a window view of the various birch/popular trees on the property.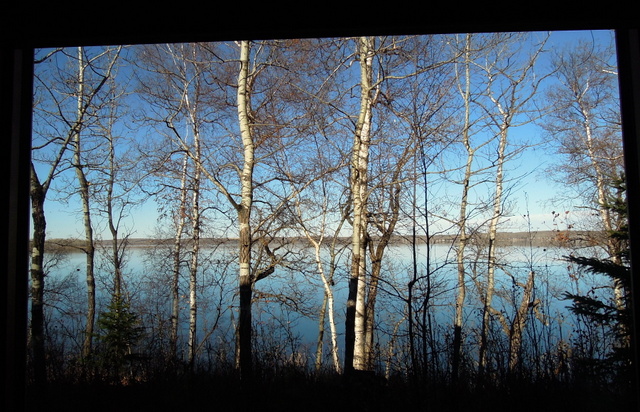 On the property were Red Osrser Dogwood and Purple Leaf Sand Cherry bushes, together with birch and evergreen trees all of which our client wanted incorporated into the stained glass panel.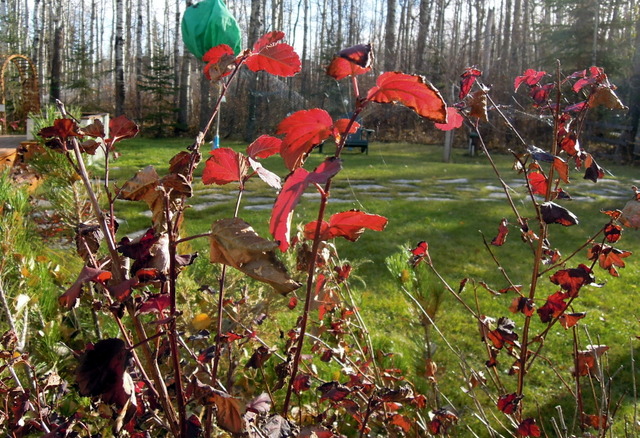 View of one of the many evergreen trees on the property.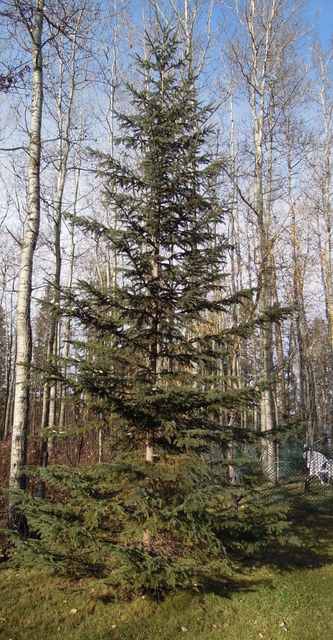 Our clients are excellent purveyors of art and from this original painting came up with the basic idea for their stained glass door insert.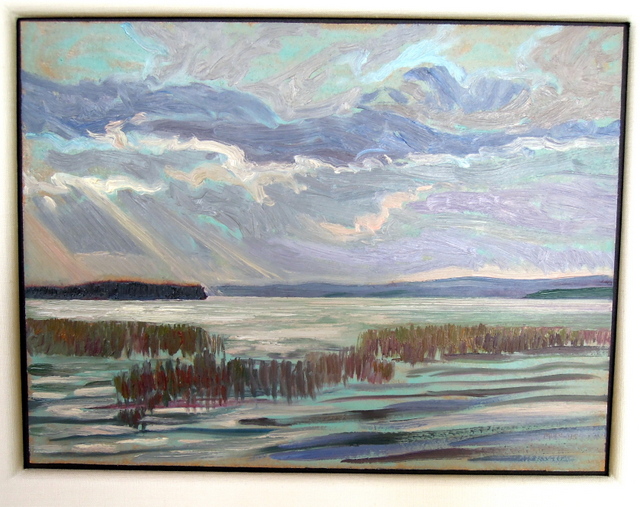 The following picture shows the design pattern on which we constructed this panel. We used Spectrum, Uroboros, Bullseye, Kokomo, Wissmach and Youghiogheny glass in the panel.  Here is an interesting fact it required over 208 feet of black backed copper foil.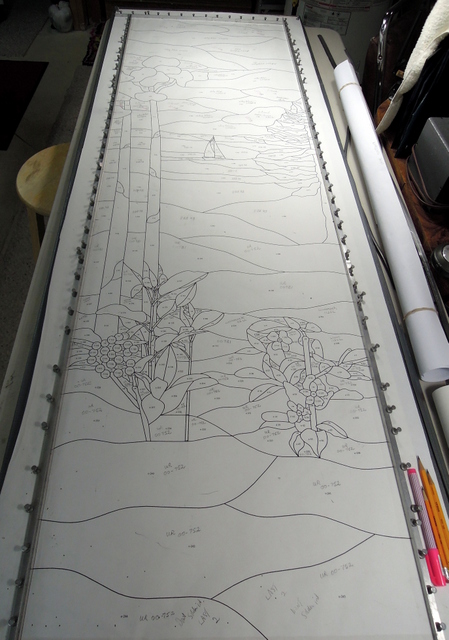 We started at the top of the panel and worked our way down to the bottom. We use the Morton Layout block system and one has to make sure to measure corner to corner diagonally to ensure squareness of the panel in order for it to fit properly.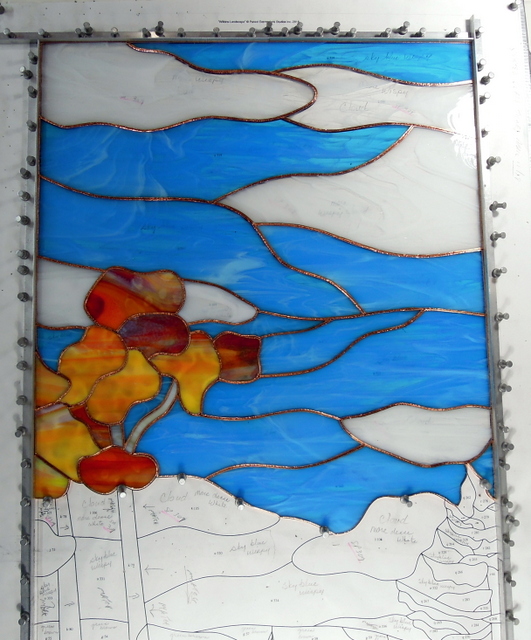 The next series of photos are some closeup pictures of the panel construction using the copper foil method. One has to be very careful all the time to ensure the correct flow of the glass.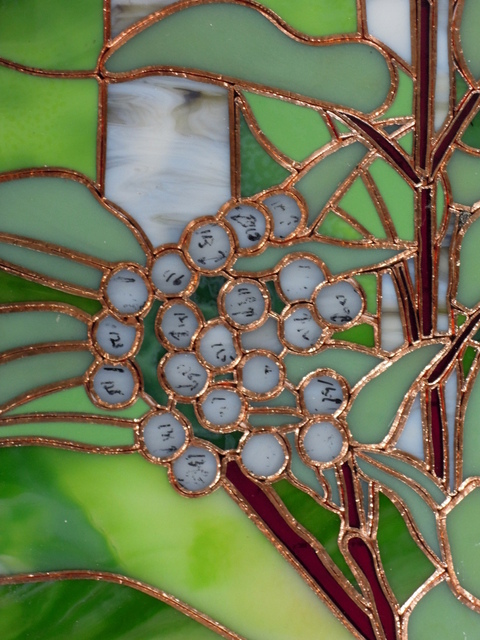 Next photo shows some of the soldering using 60/40 solder.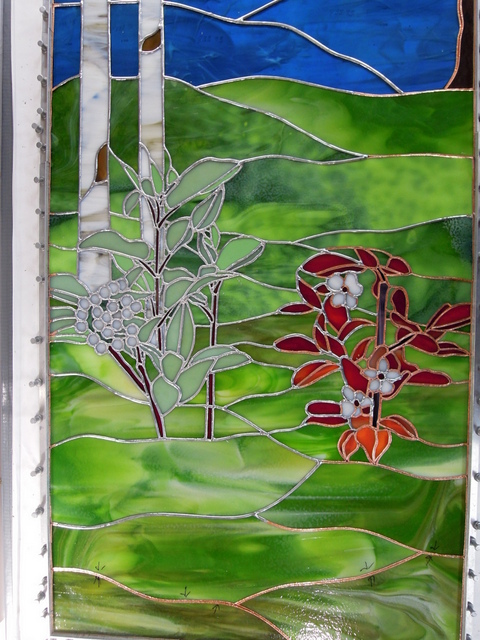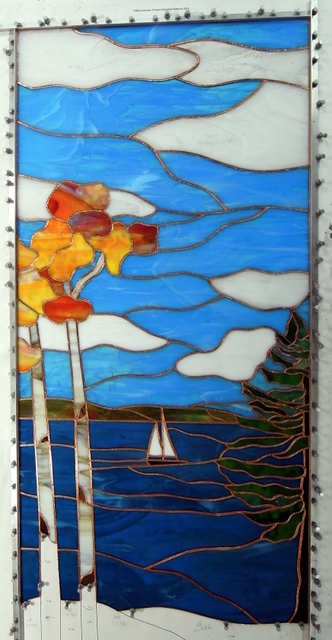 Designed by Paned Expression Studios