In 2010 we were commissioned to make an address number insert for a new home in Central Alberta. The #'s were made from a dark brown Bullseye glass with clears surrounding which let in lots of light but prevent a clear view into the home from the outside.
 This picture shows the finished unit before installation in the home.

The next picture is the design as seen from inside the home, we aligned the design sections to match the internal bars inside the dual pane window.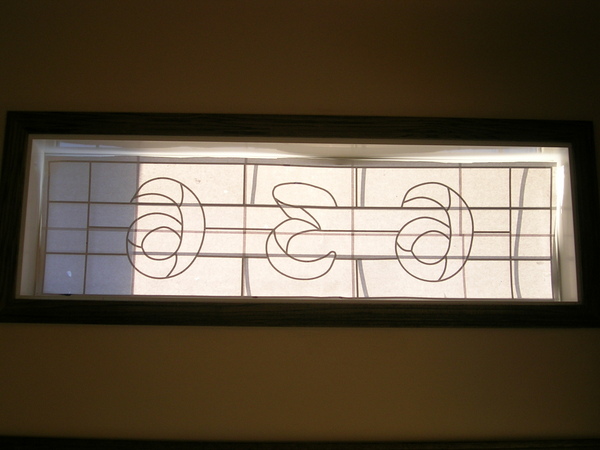 The 3rd picture is a view from inside the home, the address panel was put over the front door. With an elevated bi-level home the new panel also addressed issues of privacy especially during evening hours. The other opaque clears matched and complemented the existing door and side panel glass.