For their 2nd Annual BC & Alberta Guide Dogs Trivia Night Fundraiser event which was held on April 29th, 2017 in Calgary, we made this Black Lab. We used Armstrong Glass # AG – 1825S an Opal Black/Streaky which allows light to filter through this glass (most black glass allow no light penetration).
The dog measures approximately 8 inches wide by 11 inches high.
Once again the fundraiser was very successful to raise funds for the development of dogs to help kids with autism, seeing eye dogs for the blind etc.  They are always looking for donations. One can also become a puppy sponsor by accessing their website.
For more information their website is www.bcandalbertaguidedog.com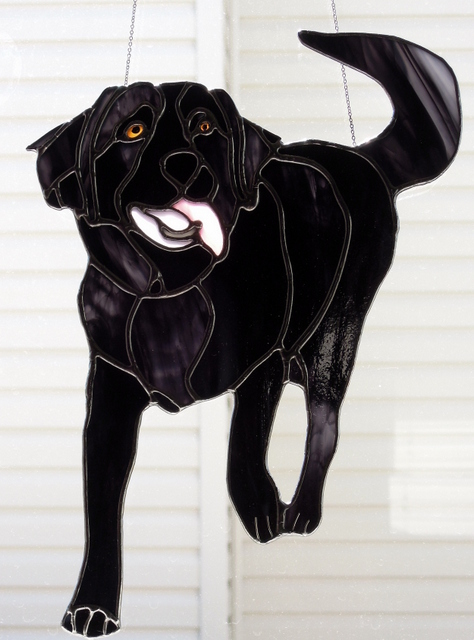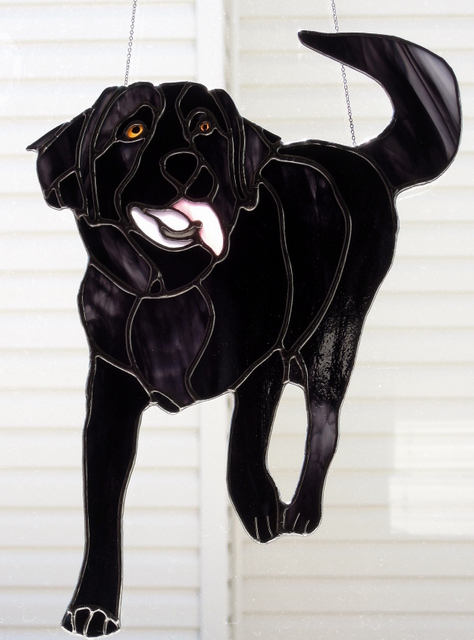 Design by Tessa McOnie (Spectrum Glass Patterns)