While we shiver through very cold weather here in Alberta, springtime is not that far away. What better way to brighten these cold dark snowy days with thoughts of having large or small Garden Butterflies accent your garden, or those of friends and relatives. Whether they be gifts for Mother's Day, Father's Day, graduations, weddings or to just tell someone they are loved, these are sure to brighten everybody's lives.
In the – Contact Us -top right area of our website fill in the necessary request information and we will get right back to you with more details, pricing etc.
The first photo is of our large Garden Rod Butterflies and we have a huge selection of different glass to make these one of kind special gifts. We use Youghiogheny, Uroboros, Bullseye, Wissmach, Kokomo, Armstrong and Spectrum Art Glass with colors of your choice.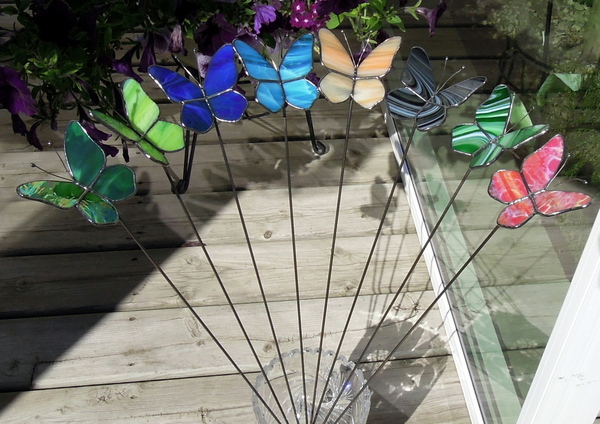 The following picture shows the smaller Garden Butterflies, the length of the rods can be made to suit one's use, whether for outdoors in flower beds or indoors in flowering pots.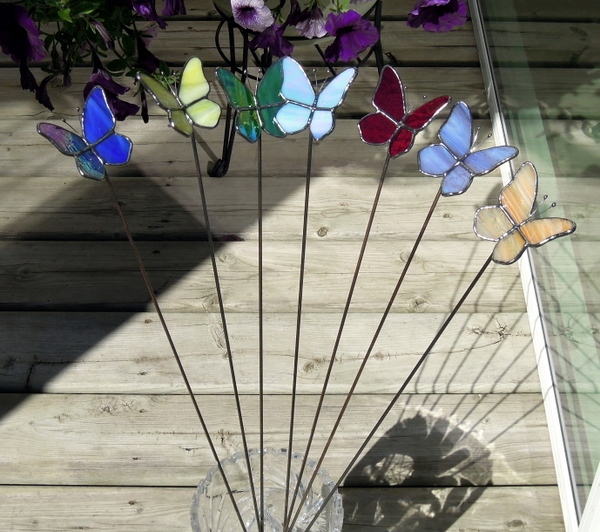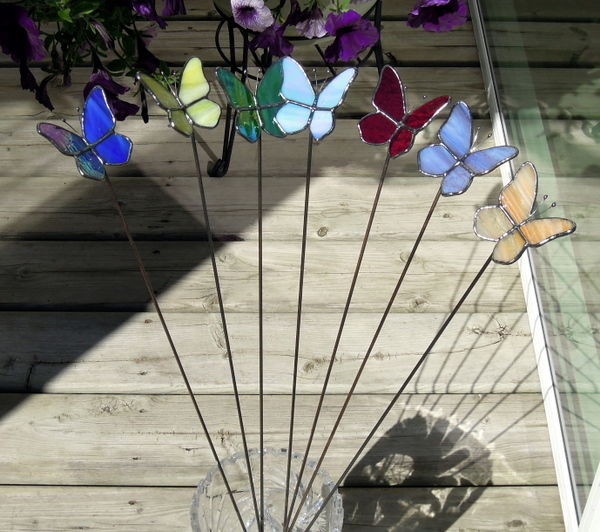 Along with the Garden Butterflies we also have those wonderful LadyBugs that all kids enjoy.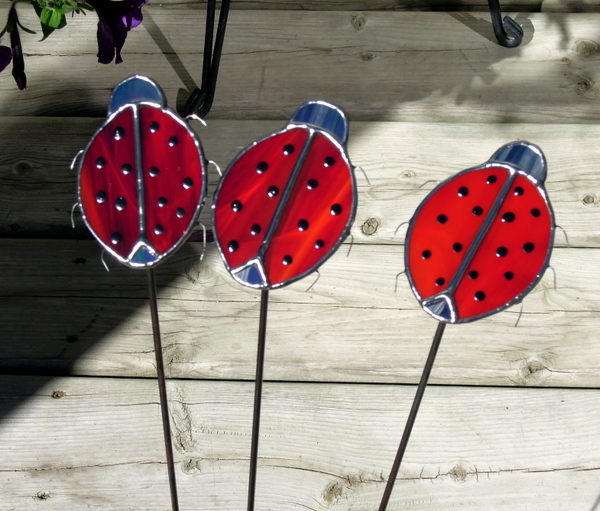 The last picture displays  a group of Dragonflies, Small & Large Butterflies and Lady Bugs.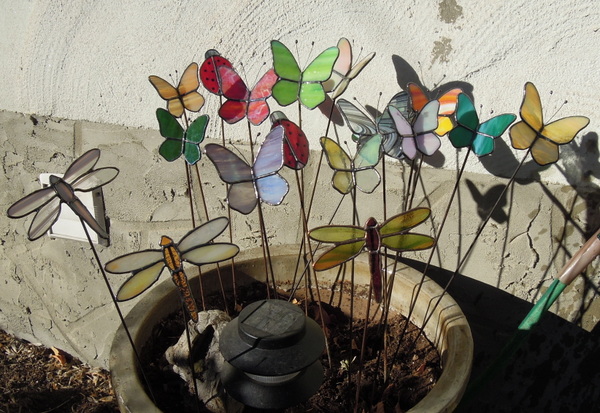 Designs by Flory & Bob Wilkins