Earlier this fall our client wanted to give away a Dragonfly suncatcher to a customer.
This circle dragonfly is approximately 8 inches in diameter
For the wings we used a one of a kind blue Uroboros sheet of glass. In addition to the Glue Chip background we attached 3 red nuggets as requested by our client.
We edged it with a brass border came and attached a fine silver chain which completed this suncatcher.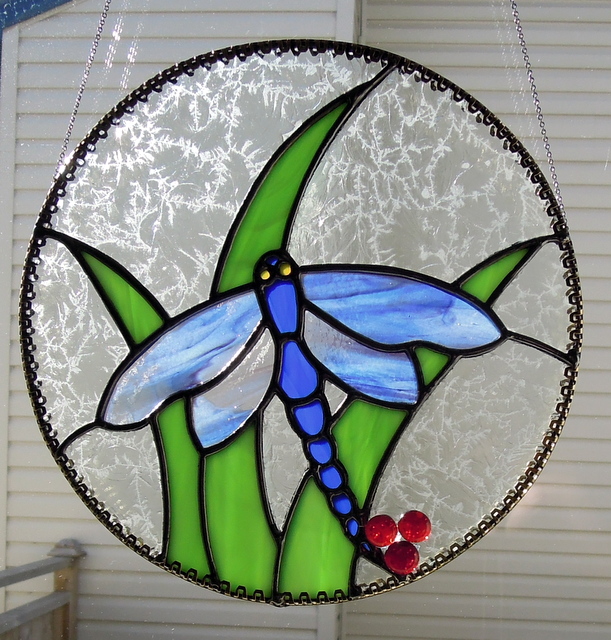 A free Spectrum pattern "Dragonfly" by Mary Stein from the book Beginner's Luck"
modified by Flory Wilkins