Once again we will have many stained glass items in the Gift Store at this year's Red Deer Regional Health Foundations Festival of Trees. The event is held at Westerner Park in Red Deer Alberta, and the hours are Friday November 28th and Saturday November 29th from 10.00 am to 9.00 pm and on Sunday November 30 from 10.00 to 4.00 pm.
This is our 11th year of supporting the Health Foundations Fund Raising activities and we encourage folks to attend to see the incredible displays and to support the Foundation.
We have many different Christmas tree ornaments, angels, shamrocks, icicles, hummingbirds, crosses, beveled snowflakes, butterflies and many other intriguing items to bring Christmas joy to your home this holiday season.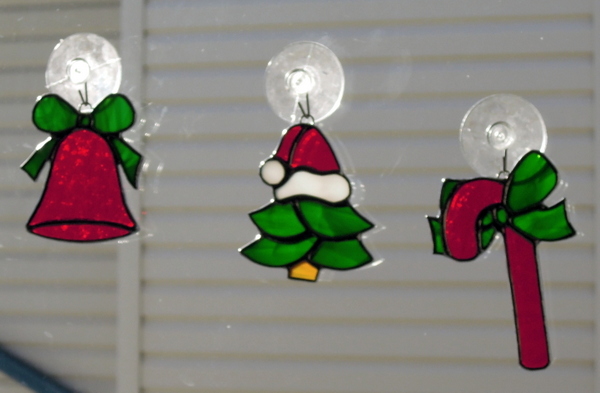 Designer Unknown.