Earlier this year we were asked if we would make a donation to the BC & Alberta Guide Dogs in support of their 1st Annual Calgary Trivia Night fundraiser which raises funds for the development of guide dogs for kids and others with Autism, as well as seeing eye dogs for Blind people.
We made this stained glass dog from a free Spectrum Glass pattern which was used as a silent auction fund raising item. It measured approximately 8 inches wide by 11 inches high. We used Wissmach 145SP glass for the majority of the dog.
The 1st Annual Calgary Trivia Night Fundraiser was most successful.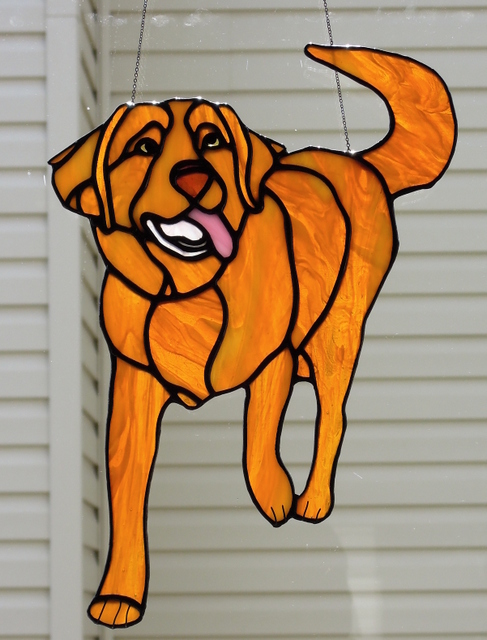 Design by Tessa McOnie