We decided to make one of these Prairie Style Lanterns. They measure approximately 9 1/2 inches high by 6 inches. The sides have numerous openings and the lid lifts off for votive and candle access. For a quiet evening family supper they add great ambiance to the dinner table.
For the base we used some very old 1/4 inch mirror glass which adds much more stability and strength to the lantern. In addition we attached vinyl feet to the bottom of the lantern so it would not scratch furniture.
We showed the first one to our 6 kids and their significant others to see if they would like them and their answers were a resounding yes. The first one is ours and the other 2 shown went to Leduc, Alberta. The glass colors used depend upon the colors requested by our various family members. We now are working on making 4 more of these with many varied colored combinations.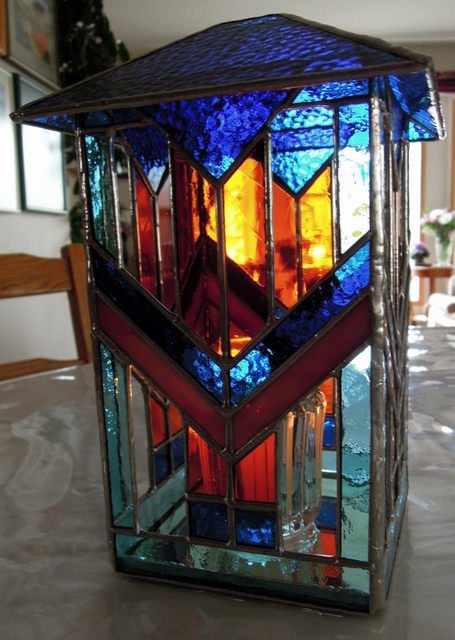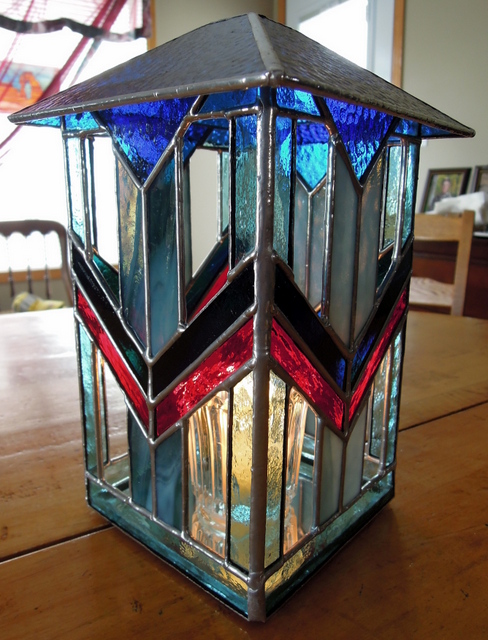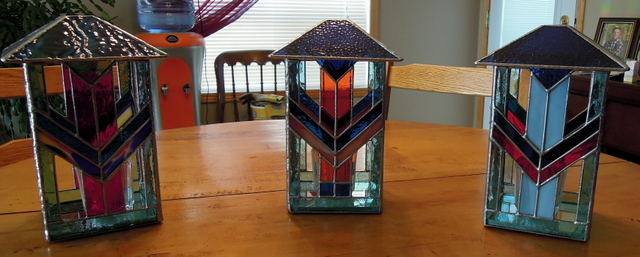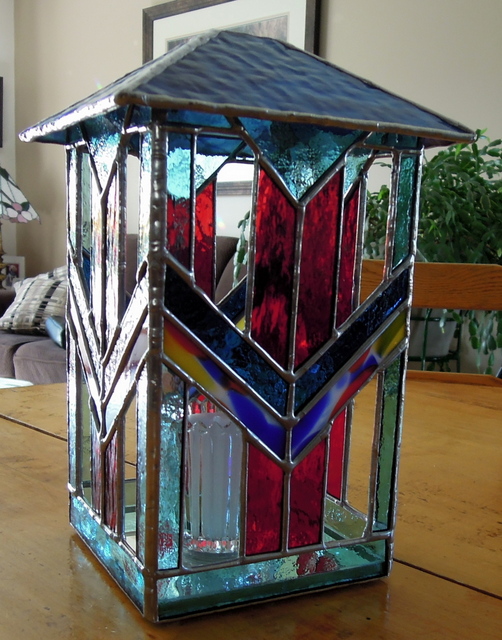 Original Design by Carolyn Kyle and Chuck Berets modified somewhat by Flory & Bob Wilkins
Many more designs can be found in their book Lanterns for Home and Garden