Here is Allan Couper's amazing scroll work incorporating our stained glass. The
Home Sweet Home Silhouette's were made in 2 sizes with 2 colors of stained glass.
They were also made with different wood stains, coupled with sunset sky glass.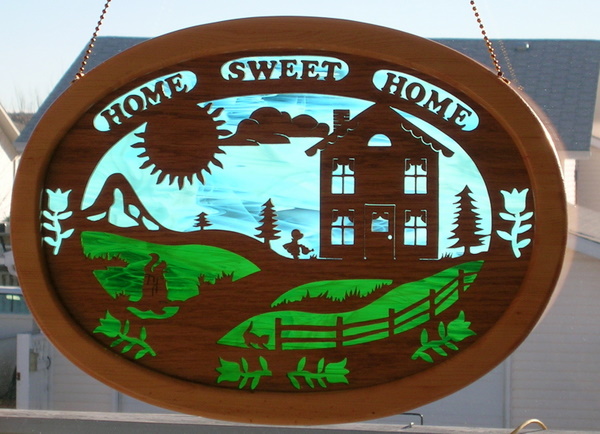 You can see the great scroll saw detail in Allan's work, which made these very special and unique.