A client who just moved to Central Alberta, unfortunately incurred breakage on a cherished stained glass lamp shade. She brought it to us for repair/restoration and this 1st picture shows the broken 2 pieces on the top part of the lamp shade.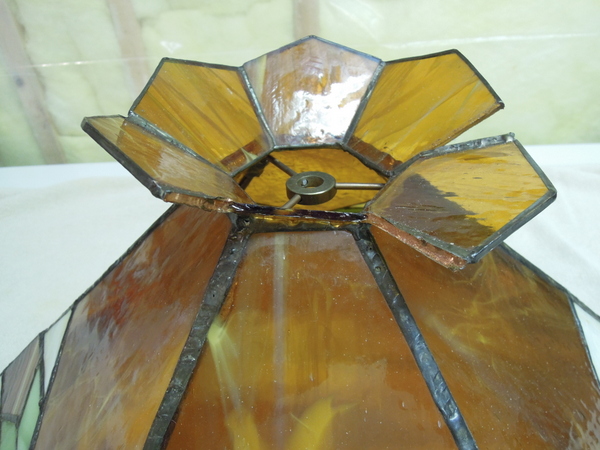 Fortunately for our client we had a few pieces of the same glass which were sufficient in size to replace the 2 broken pieces. The picture below shows the lamp shade with the new pieces installed, cleaned of flux and ready to have black patina applied to the new solder seams. We soldered the new pieces using similar solder lines that the original lamp maker used.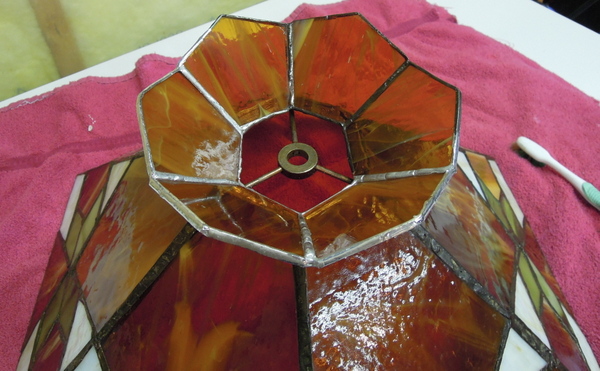 The next picture shows the lamp after having black patina applied to the new solder seams, cleaned with Kwik Clean and now with stained glass polish applied to both inside and outside surfaces. Once the polish dries, we use a soft cloth along with tooth brushes to polish the lamp. After that process we take folded paper towel and go around each solder seam to ensure that each piece in the lamp shade is very clean.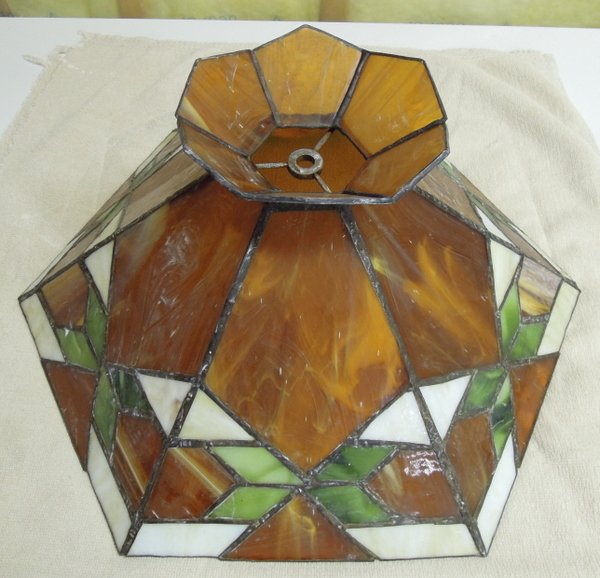 The final picture shows the lamp all restored, polished and ready for pick up by our client.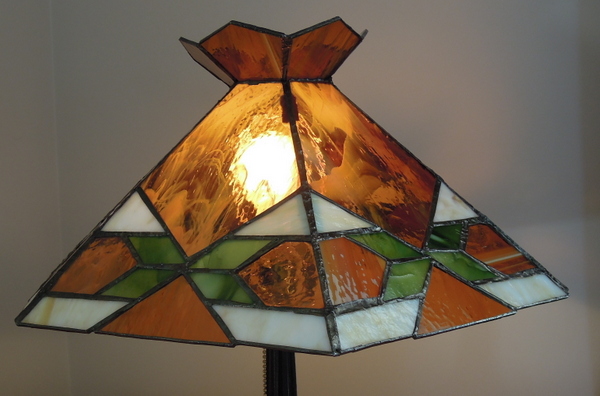 Lamp designer and original maker unknown