This is a sneak peak of the 2nd very old came window restorations that we are doing for a museum.
Unfortunately due to the damage we had to find some similar colored glass for the centre portion as it was impossible to find matching glass for such an old window.
The first picture shows the window before restoration and the second picture after completion.
In due course we will be providing a very detailed account of these windows. We still have 1 more to do which fortunately has no broken glass, along with a fairly large stained glass door insert.
As you can see from the above photo the window was in extremely poor condition.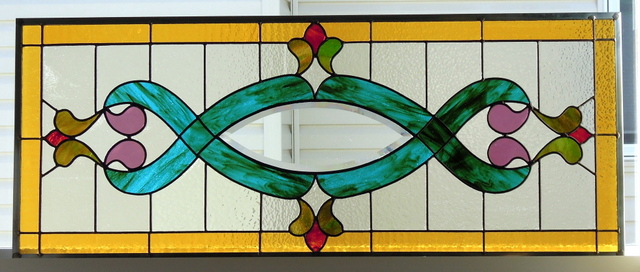 The above photo shows the completed restoration, and it was safely transported to the museum where it will go on display.  We have no idea who constructed these windows originally, however have a reasonable determination as to their age.