Earlier this year we were asked if we could make an Aspen Leaf for a new sign titled "The B Nest Studios" Upon further discussions with Bee & Tad of "The B Nest Studios" we decided to donate this aspen leaf to them.
Why – well Bee and Tad's first book recently won an international book award. This children's book is titled "What Bee will you Bee", the story by Bee and wonderful, dazzling artwork by Tad.
This fall The B Nest Studios teamed up with The Central Alberta Child Advocacy Centre and they opened a store in September at the Bower Mall in Red Deer, Alberta. The Child Advocacy Centre allows kids and families that are affected by child abuse to get the help they need right now. They have professionals from every arm of the system there to get kids into safe spaces and places, without making them bounce around buildings and people for weeks. There are RCMP, social services, psychiatrists, social workers, medical professionals, lawyers and many other people that meet on their own time once a week to get these cases through as fast as possible and get these kids back to what they should be doing… being kids
We feel so lucky to have been able to participate in a small way in Bee & Tad's amazing journey.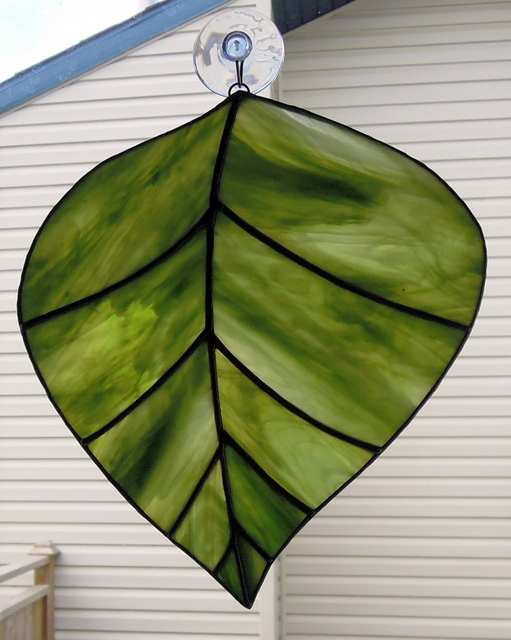 The Aspen Leaf measures approximately 10 inches high by 9 inches wide. It was attached to their metal sign as shown below.
If you wish to find out more about their award winning children's books, artwork and other items, their website link is below.
https://www.thebnest.com/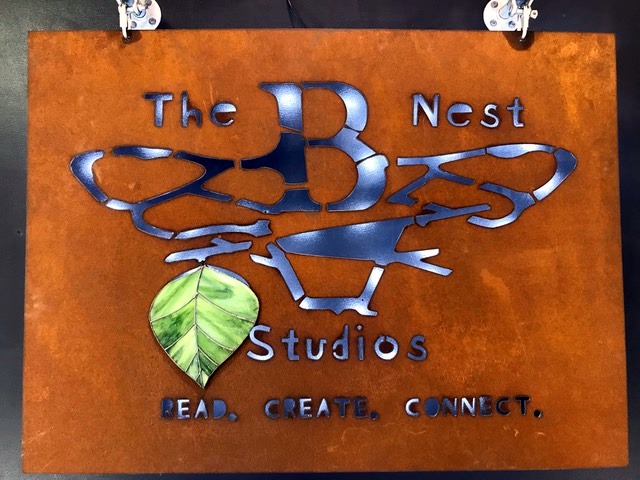 The last picture is of the store front at the Bower Mall in Red Deer Alberta. If you are ever in the area please go and see what their store has to offer as they work in conjunction with the Central Alberta Child Advocacy Centre.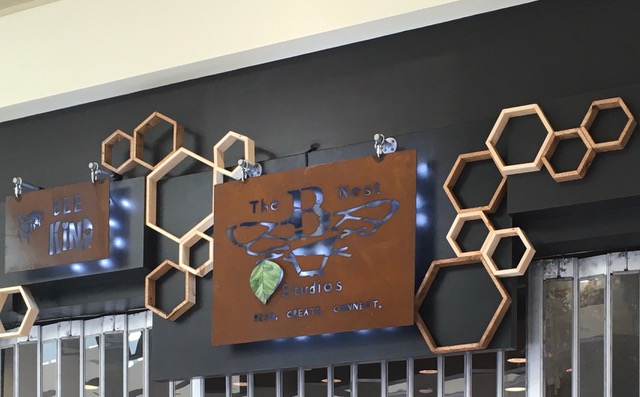 Aspen leaf designed by Flory & Bob Wilkins