A client in Calgary has had this Elephant suncatcher for many years, unfortunately the thin wire hanging rings that were attached to the outside foil eventually came apart from the sunshine window heat.
Luckily the piece was rescued before falling and breaking. We then soldered fine silver chain into the reverse seams, followed by patina touch up, cleaning (Kwik Clean) and polishing (Clarity Stained Glass Finishing Compound).
The Elephant measures approximately 12 x 12 inches. The original unknown stained glass artist did a great job in using Spectrum's Glass, unfortunately with the soon closing of The Spectrum Glass Company their glass will eventually no longer be available.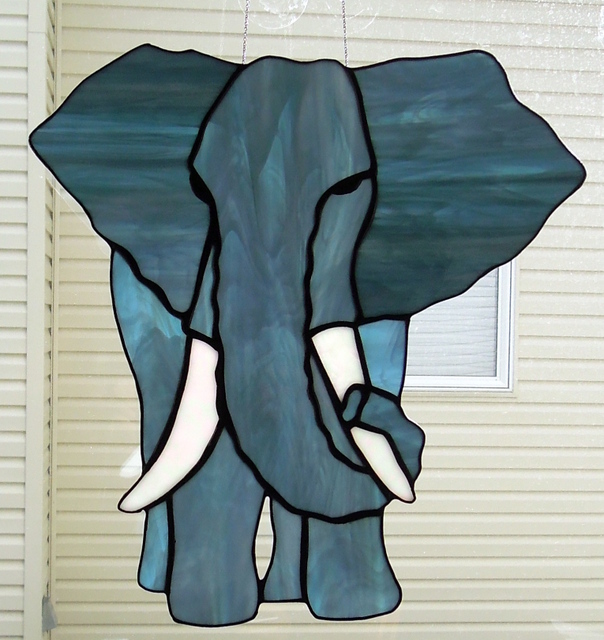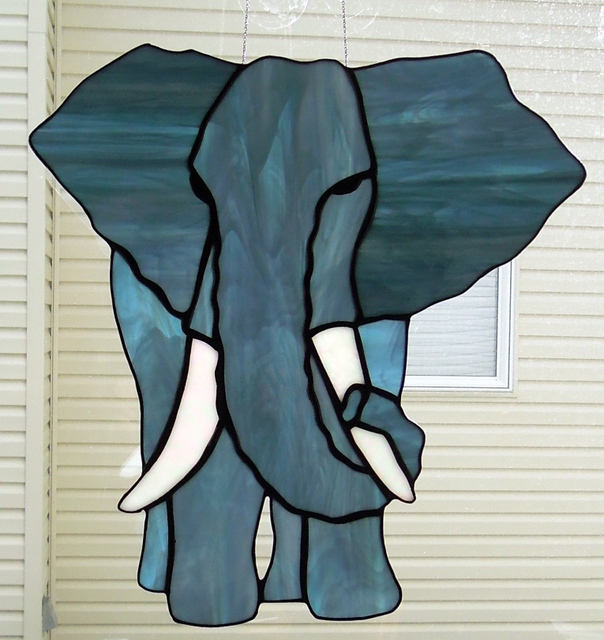 Designer Unknown