While on vacation in 2018 at Lahaina Maui, Hawaii, we met Ron & Brenda from Saskatoon, Saskatchewan. Subsequently we learned that they have been involved with the King of Kovbasa Challenge held each February with the 18th Festival to take place in 2019. With its Ukrainian roots, we decided to make this stained glass star design, as there are many kinds of these designs found on Ukrainian Easter Eggs.
Our design measured approximately 8 inches in diameter. We were fortunate to have some older pieces of Uroboros, Kokomo and Spectrum glasses on hand for this unique project.
The suncatcher along with other items were used as silent auction items and a lot of money was raised from these many donations.
The 18th Annual King of Kovbasa Challenge, was held on February 7th 2019 and it was a tremendous success with it's best ever attendance of some 765 people.
We were very pleased to have been able to be involved and help with this very unique festival.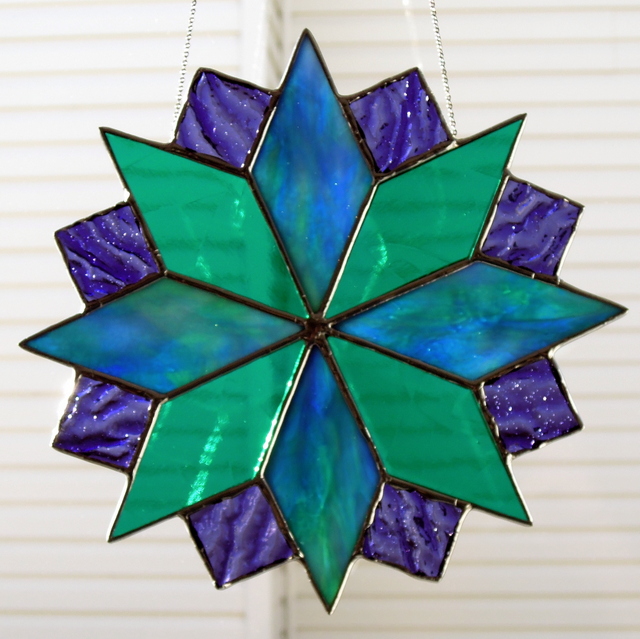 Design modified by Flory Wilkins