This window came out of a home in Saskatchewan and is some 80+ years old. Our client wanted to have us completely restore it and add some colored glass. The window was in such poor condition that it had to be brought to us on a board. The came was completely rotten. It had been repaired many years ago with some of the frosted glass being replaced with clear glass, not to mention several pieces broken.
Here is the first picture upon its arrival in our studio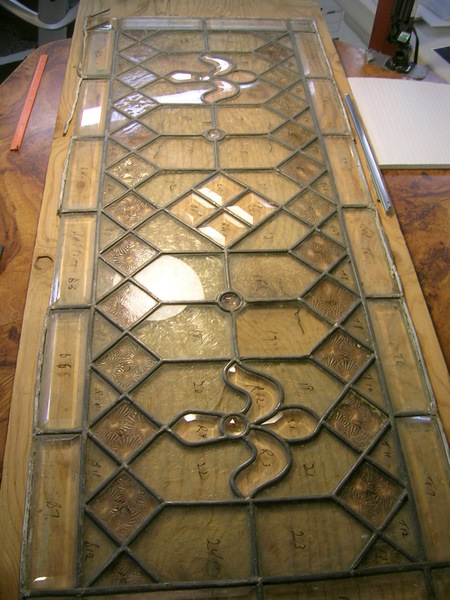 Fortunately all of the bevels were in good condition, as they appeared to have been hand made those many years ago and the angles were not consistent as with today's machine made bevels. In addition they were quite thick vs today's bevels. We number each piece of glass and take lots detailed photographs to assist in reconstruction.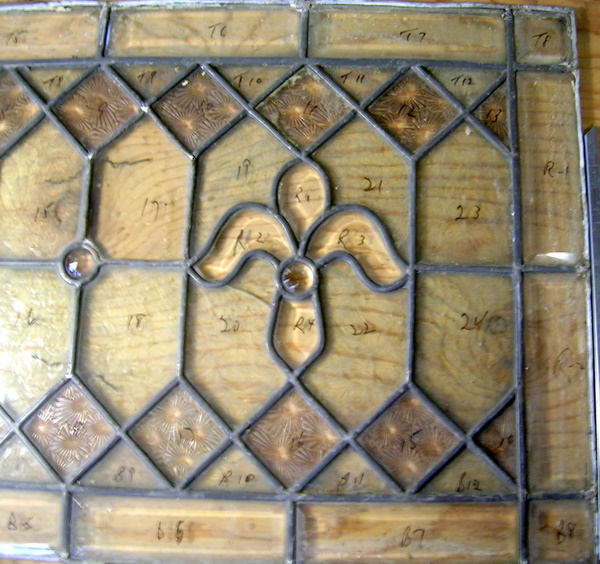 Here is the window being rebuilt. It was a came window and our clients wanted to add some gold and green colored glass.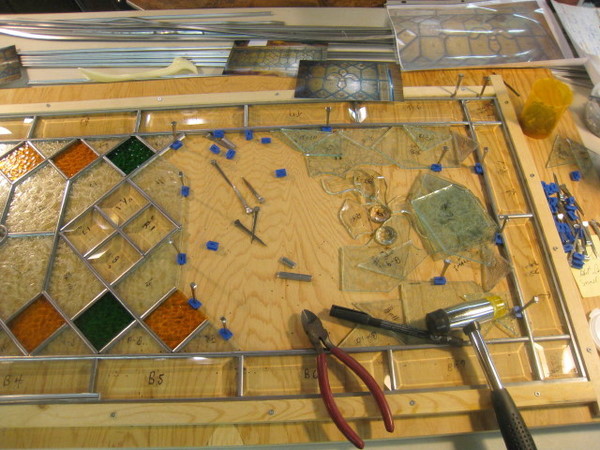 The window has now been rebuilt with new came, along with the change to the colored glass and is ready for soldering.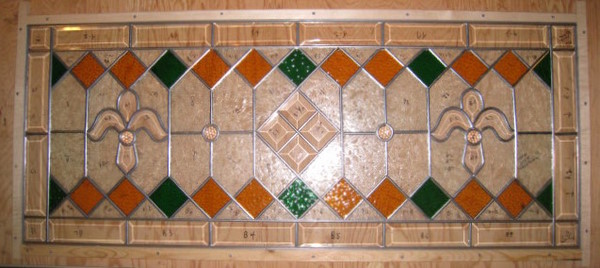 The next picture shows the window completely restored, soldered with the glass cemented in. Then after cleaning we applied black patina to all of the solder lines, cleaned again and then applied stained glass polish.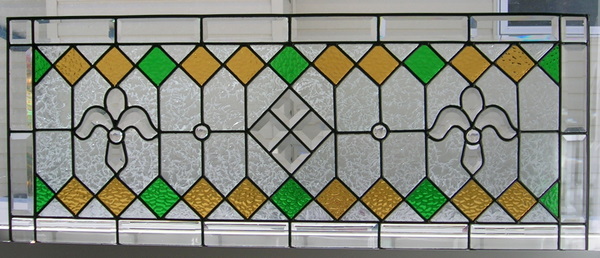 Our client then mounted the window into a new wooden frame which was located on an interior wall of their new home in Central Alberta. The window is high up from the floor and on one side is their master bed room and the other side a hallway. Weather will never be a problem but with natural light on both sides it provides an impressive sight not only all day long but also at night when either room or hallway lights are on.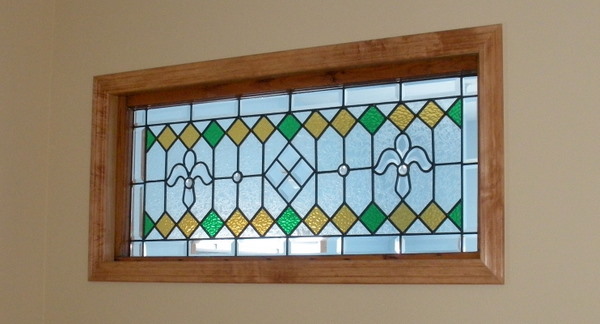 Here is a final picture of the window. Our client was extremely pleased with the end result and a 80 year old stained glass window has a new life for many years to come, along with much enjoyment for it's owners and their relatives and friends that visit their home.
A piece of Prairie history has been saved.