These suncatchers represent harvested wheat. They were commissioned as gifts for grandchildren for Christmas 2017. In the bottom center of each we placed a birthstone color glass representing the birth months of each grandchild.
We soldered in a fine silver chain on each for hanging. These suncatchers measured approximately 3.5 inches wide x 4.5 inches high.
The first photo from left to right the blue represents Blue Topaz for December. The middle  red one represents Ruby Red for July. The right one represents Peridot for August.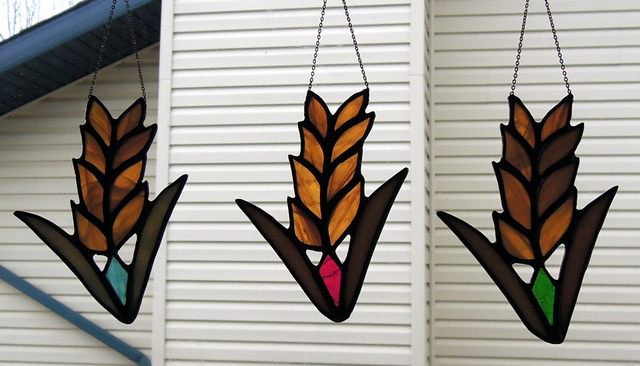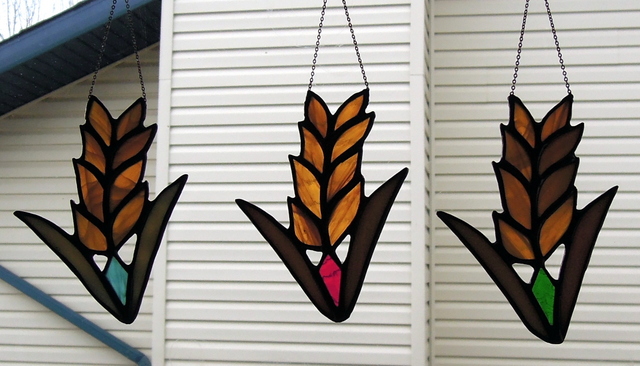 In the next photo from left to right the dark blue represents Aquamarine for March. The center clear crystal ice iridescent represents Diamond for April. The one on right represents Emerald Green for May.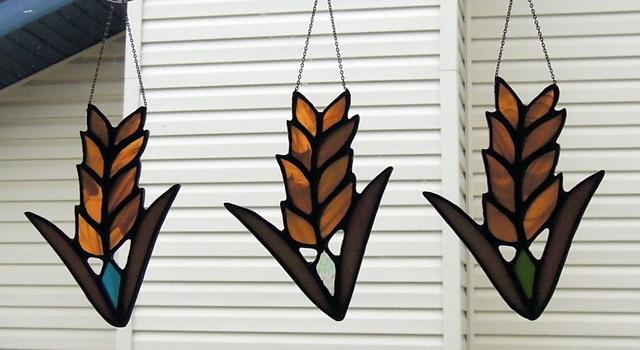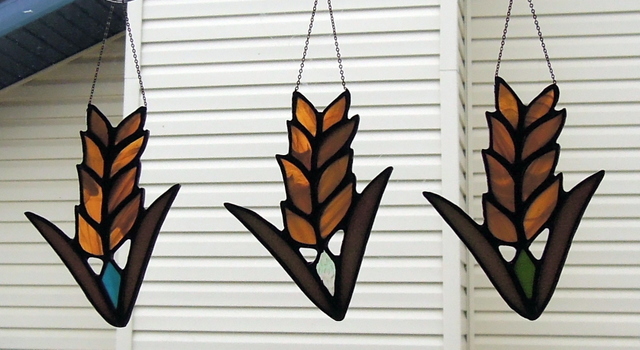 Design by Flory Wilkins