This is an old came window which was in good condition considering its age and where it had been. Our clients wanted to change the yellow/green glass to blues, retain the original frame which was going to be installed inside their home. We are unsure as to it's age and origin.
Here is the  reconstructed and restored window with the new blue glass and mounted in it's original frame.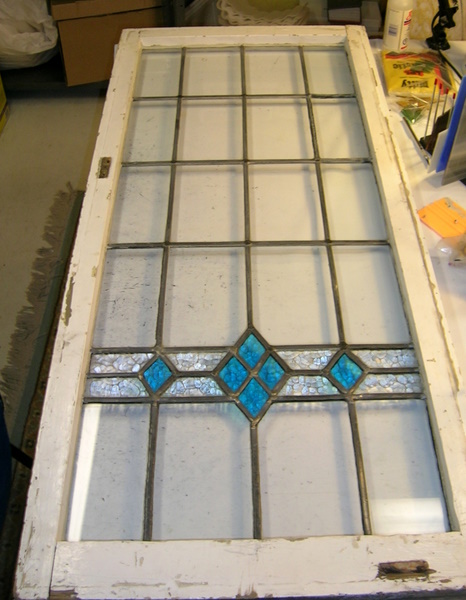 This picture shows the window taken out of the wooden frame before we replace the colored glass.