While wintering in Apache Junction, Arizona during the winter of 2000 – 2001, Bob took a course from Stained Glass Horizons located on E Apache Trail. We were beginning to learn the art of stained glass and wanted to learn about making lampshades. We had a great instructor, who was most knowledgeable and helpful.
When we first started learning the art of stained glass, we purchase the book Stained Glass Projects & Patterns which detailed several lampshades including this one. This book by George Shannon & Pat Torlen is a must have for any beginning stained glass artist but it also continues to serve us many times in our studio as a great reference manual.
The lampshade is to this day in perfect condition and used daily.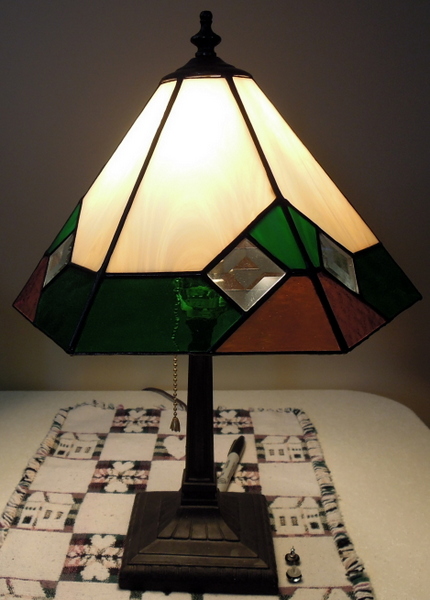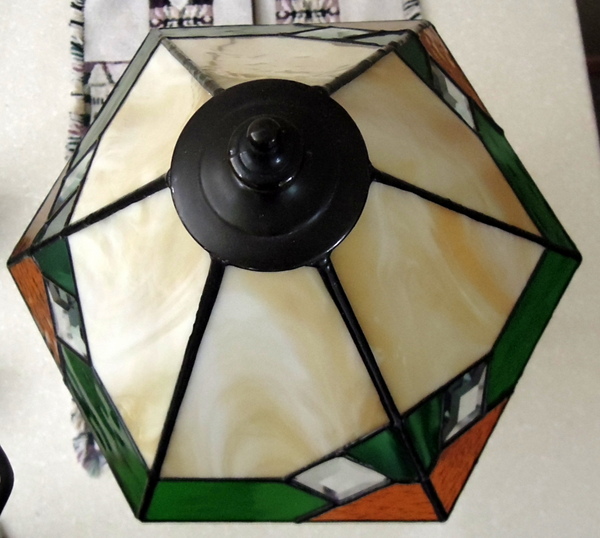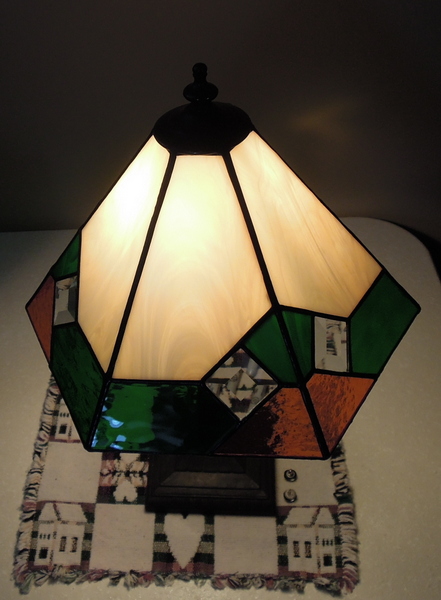 Design by George Shannon & Pat Torlen
Lamp Shade # 1 from their book titled
"Stained Glass Projects & Patterns"