Our clients had recently purchased a 100+ year old home in Red Deer. The previous owner advised them that this home was called the "Hare House" and they left behind this old painting on a piece of wood titled "Hare House"
Our clients wanted this painting of the "Hare House" turned into a stained glass panel. The painting measured approximately 18 inches wide x 23 inches high.
Once again we enlisted the stained glass design skills of Martha Hanson at Paned Expressions Studios in Edgewood Maryland USA to design the stained glass panel from the "Hare House" painting.
We had an old piece of Bullseye #2105 for the evening sky and were able to match it across the panel. For the moon and border we located a quite old piece of Armstrong Glass. The upper leaves were made from Bullseye # 3212-30. The purple flowers on the left were from an old piece of Bullseye.
The hare was made from Oceanside/Spectrum Hawkwings and Youghiogheny 1313HS. The picket fence was constructed using English Muffle #4925 and the lettering from Black Waterglass.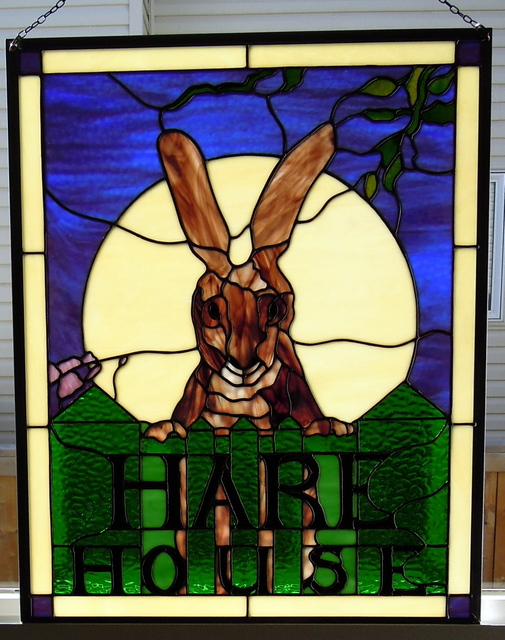 The following photo is the painting, that was done many years ago by an unknown artist.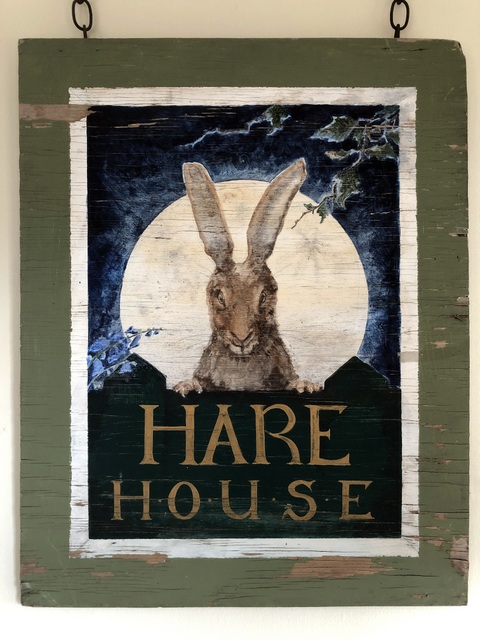 The next photo shows the pattern laid out with the border being made.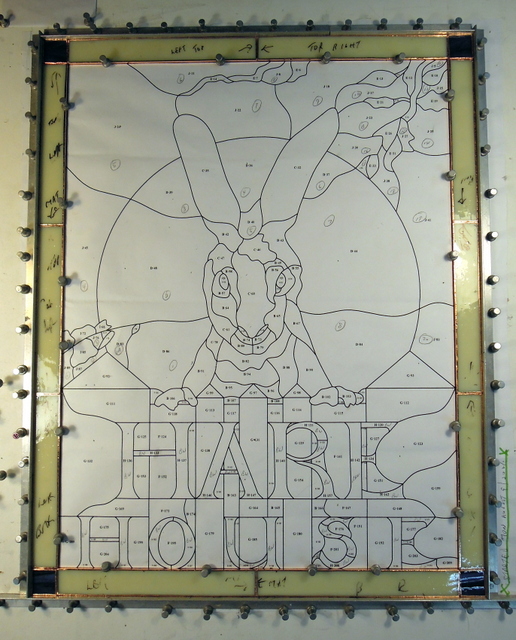 The next photo shows the panel already for soldering, after which we cleaned with Kwik Clean, used steel wool # 0000 to clean the solder lines and then applied Jax Black Pewter patina, cleaned again with Kwik Clean. Then the 1/2 inch zinc border came was attached with all panel joints soldered to the frame on both the front and back of the panel. Finally Clarity fine stained glass polish was applied to finish the panel.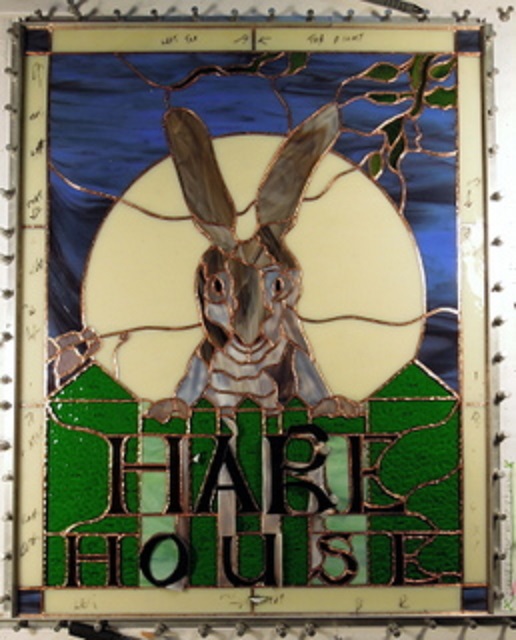 The next photo is a close up of the Hare, although they don't show up very well in a photo, for the 2 dots in the Hare's eyes we used a white nail polish.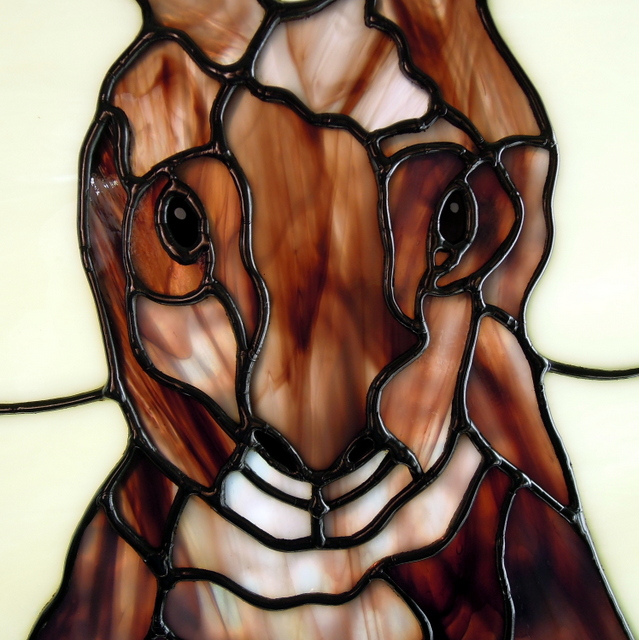 The last photo shows the bottom pieces being fitted and foiled.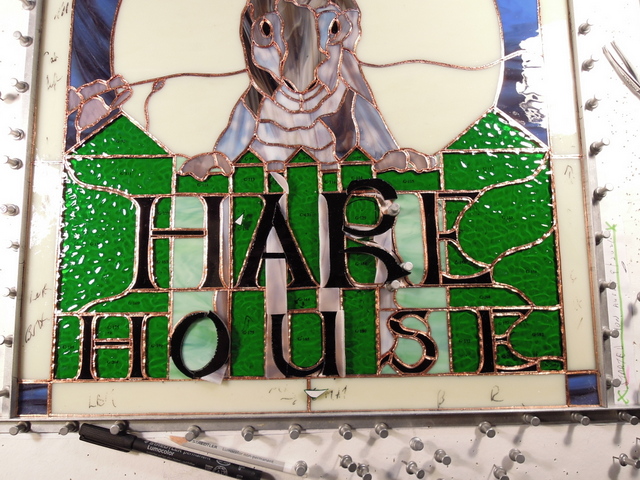 Design by Paned Expressions Studios from a painting by an unknown artist