This restoration was done for a family whose mother's name was Iris. They had obtained this beautiful Iris panel a number of years ago to honor her. Unfortunately the original stained glass artist had not made a secure enough frame and the panel eventually fell and was broken. The panel measured approximately 21.5 inches high by 23.5 inches wide.
After completing the restoration we surrounded the panel with 1/2 inch zinc came, complete with hanging rings and chain.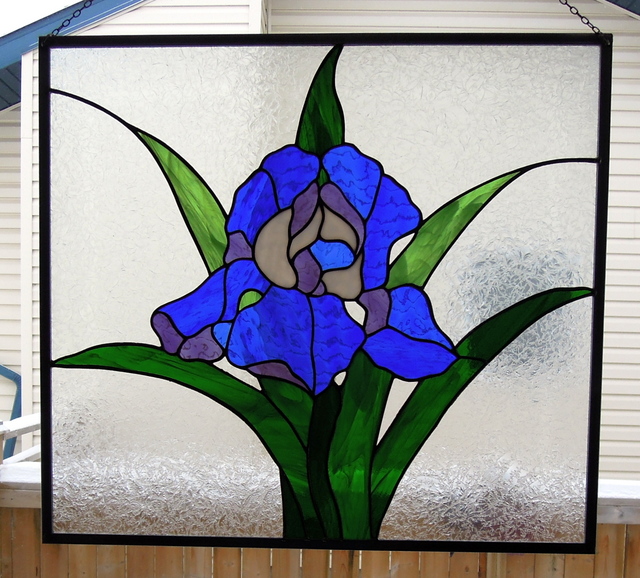 The next photo shows the broken panel. We overlaid the broken panel with white freezer paper and then did a rub to obtain a pattern to work from for the restoration.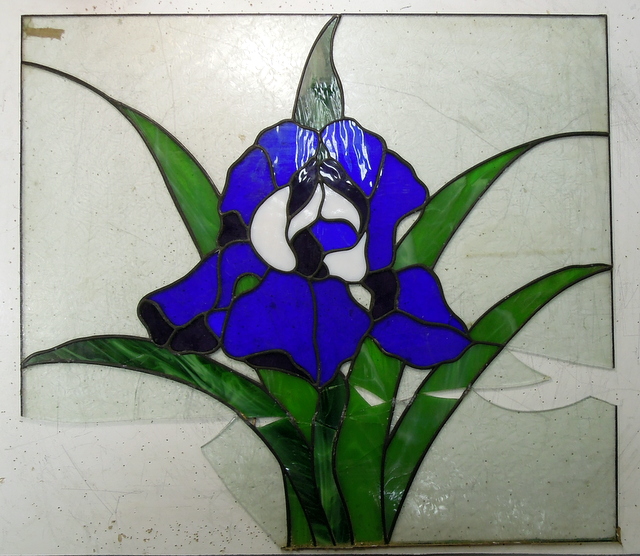 Original artist unknown