This very old came window measured 20 x 16 inches. At some point in its history someone used a glue gun to seal the came lines on both sides of the glass. (Refer to the third picture below to view). We had to take much care in slowly removing this glue, pulling gently with pliers and/or fingers all the while using an X-ACTO knife blade # 11 to slowly cut the glue away from the glass.
One had to be extra careful to ensure that counteracting forces would not cause the glass to crack or break, especially the smaller curved pieces on the top portion of the window.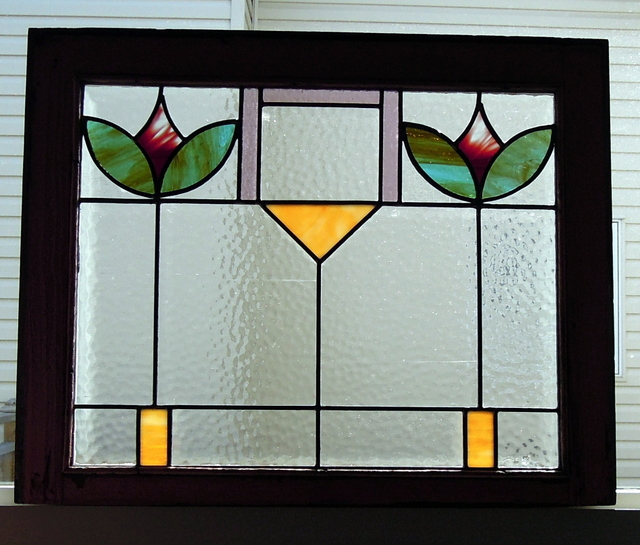 The next picture shows the window restored and replaced into it's very old wooden frame, which was in very good condition given its age. Our client is putting this window back into a 1910 building, that is in good condition, which she is going to use as a studio.
Our client wanted us to somehow preserve the pink paint which was an interesting task as the glue tended to want to lift it off the window frame while we removed the glue. In addition she wanted the wooden molding holding the window in its frame, to be preserved as well.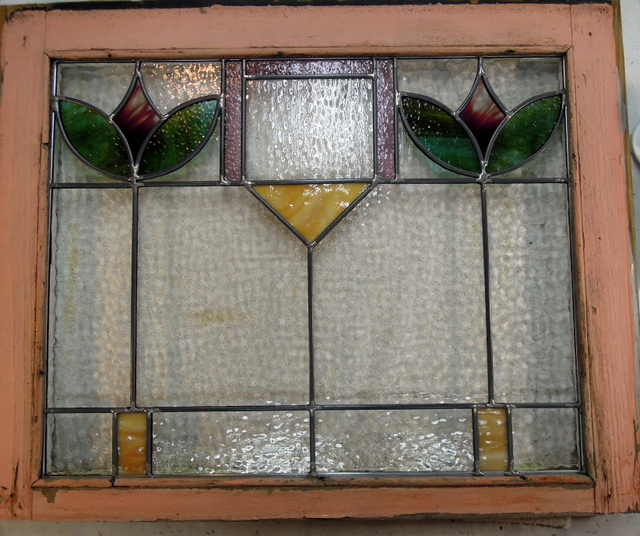 The next picture shows the window with the glue on the various seams. This further created more glue removal problems as the thickness of the glue on both sides of the window, made removal even more difficult due to the uneven surfaces.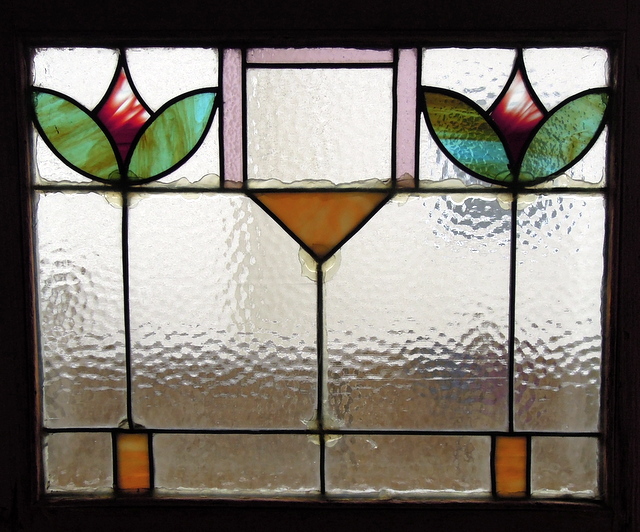 The restoration work requires photographing the window a number of times to ensure that the glass pieces return to their original place.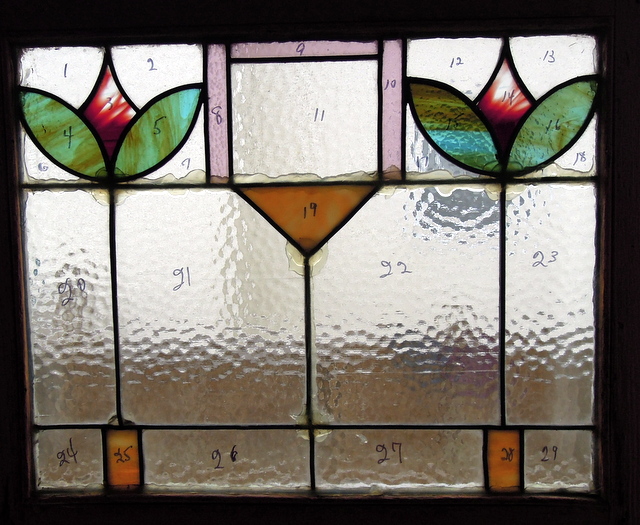 Designer unknown