This flying Bald Eagle panel measures 20 inches in diameter. A local friend asked us to make this for her husband for a December Birthday/Christmas 2020 gift.
We used Spectrum Sly Blue/White Wispy for the sky and Spectrum/Oceanside Clear/White "Pearl White" for the clouds. In the Eagle we used a combination of OGT Brown on Gold Streaky Granite and Spectrum Dark Amber & White Translucent and for the white feathers, Spectrum Clear/White Feather White, along with some Black Waterglass and a solid Spectrum Yellow for the beak. The frame was a 3/4 inch zinc came made round with our came bender.
The are 195 pieces of stained glass in this panel and it took us about 2 months to complete.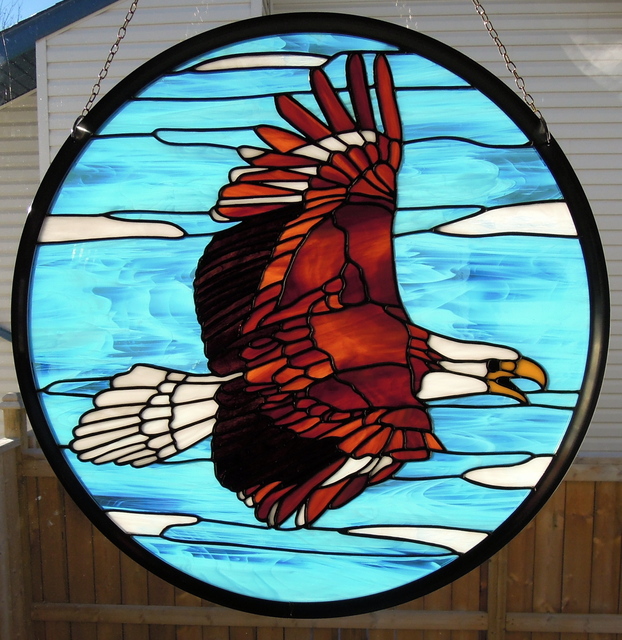 Design by Christie Wood from " The Glass Menagerie"
Pattern disk sold by Dragonfly Software for Glasseye 2000