This is the 2nd Alberta Rose Came Window restoration. In the first one we combined pieces from the second one to have one that was all original glass. We believe these windows are 100+ years old.
The wow factor in regards to both of these restorations is that when we delivered the 2nd window we were informed that both were going to be installed in a new home on Negril Beach in Jamaica, sometime in the not to distant future,
In the second one we had to put in all new glass for the stems, the amber across the bottom and new leaves for the left and right roses while the centre rose leaves remained original glass. Also the roses and background granite clear glass is also all original. It took us quite sometime to find the best replacement glass, but well worth the effort.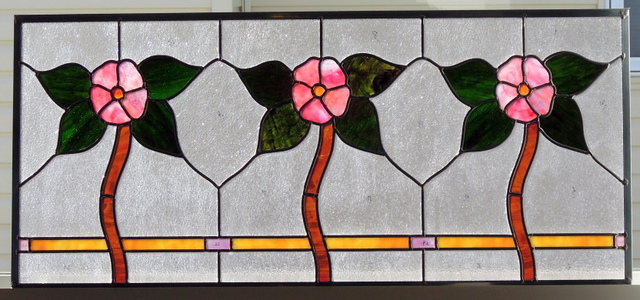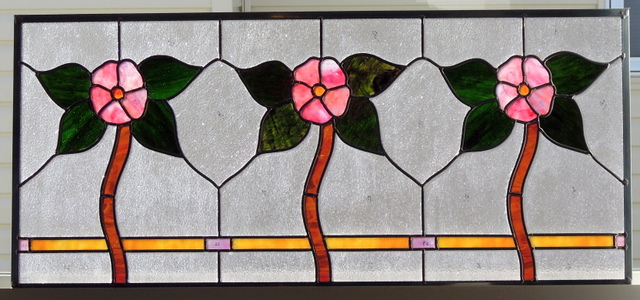 The following 3 photos show the left rose with new leaves, the next one is the centre rose all original glass and the last photo is the right rose with new leaves. The pink petals of the roses were a very pretty glass which was quite thick.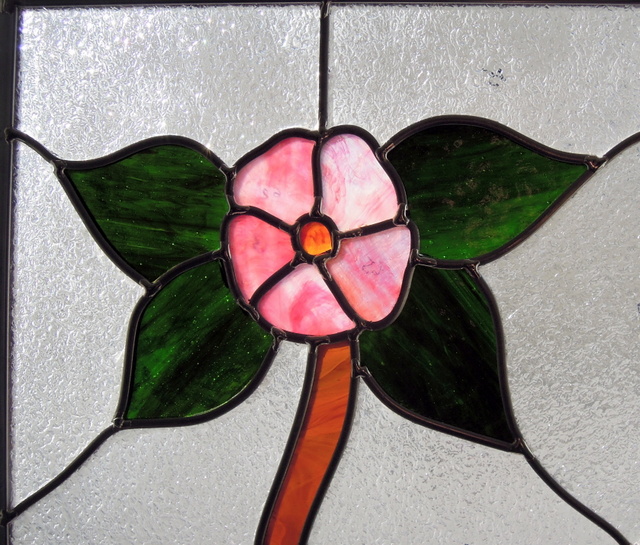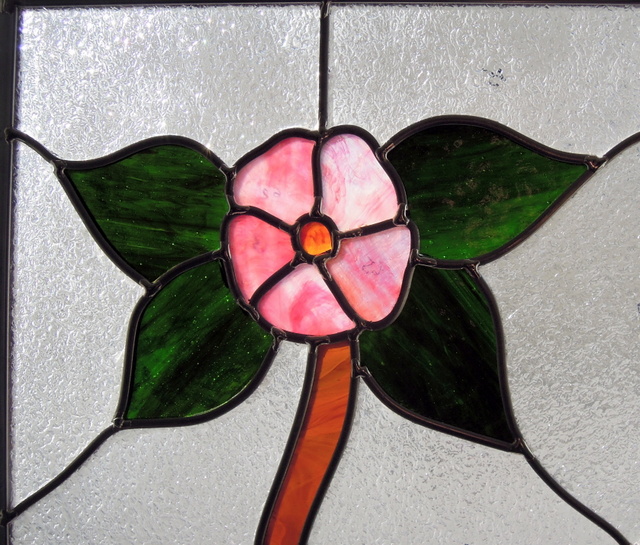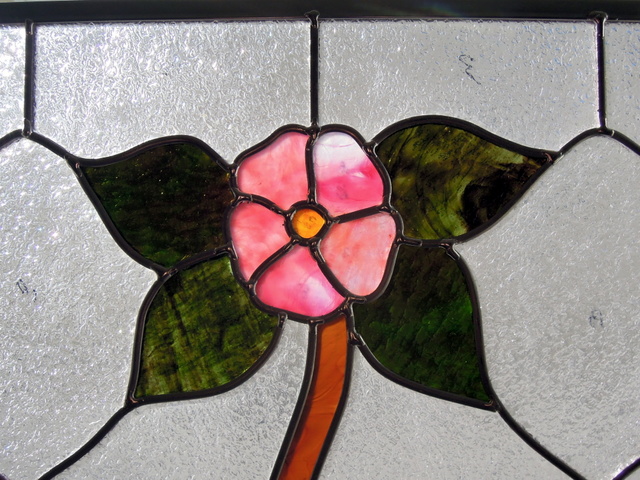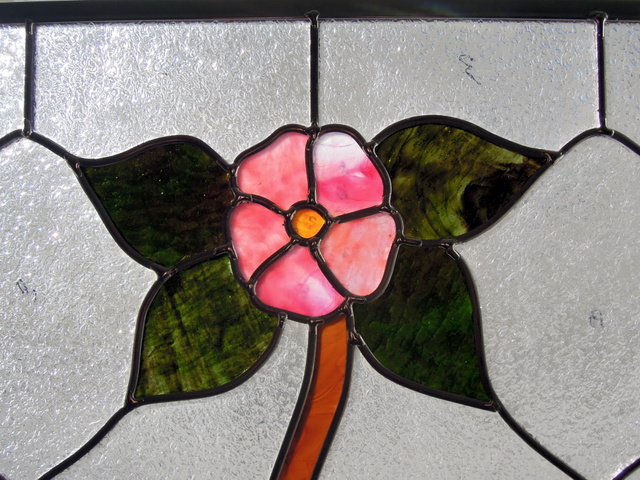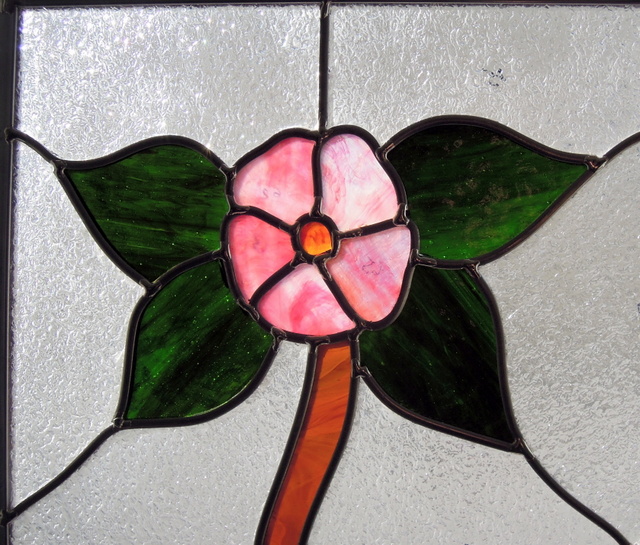 Although the next photo indicates window #1 it ended up being the second one as we took pieces from it to be able to have one with all original glass.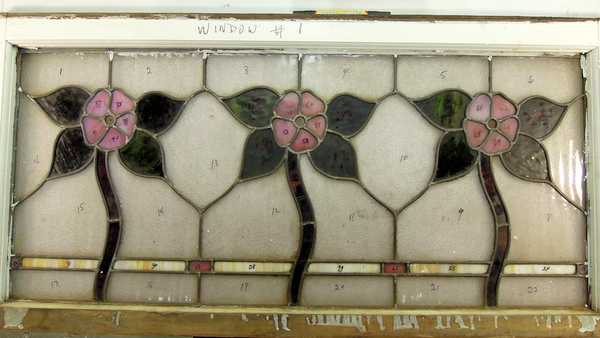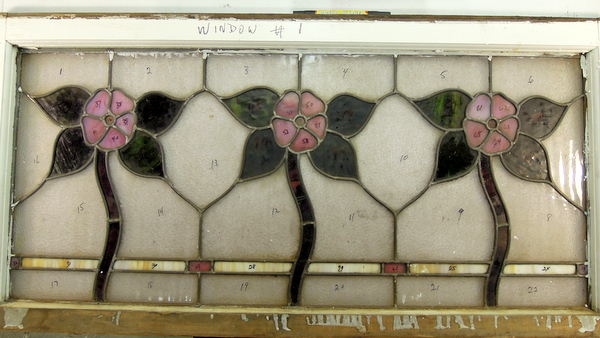 The last photo is of the 1st restored window.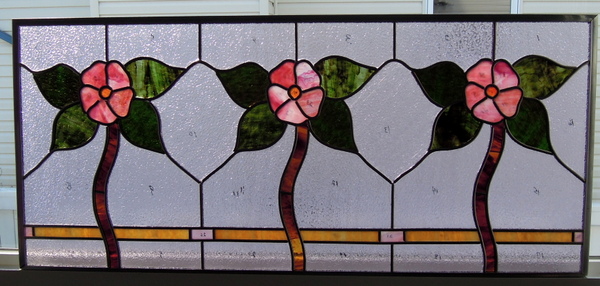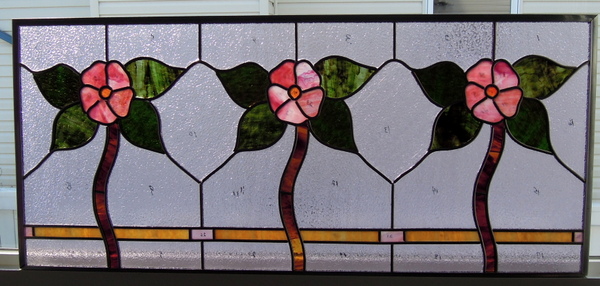 Designer unknow