A few years ago our clients lived in Southern Alberta and were selling their home, with the intent to build a new craftsman style home west of Rocky Mtn. House. They had designed the sidelight and door panels and commissioned us to build them which they would eventually install in their new handmade front door.
Unfortunately due to the effects of the virus COVID-19, substantial time delays were encountered and it took approximately 3 years for this commission to be completed and to be finally installed in their new home front door.
The five panels were constructed using zinc H round came edged with a flat Zinc border came. The glass used varied from English Muffle's, Oceanside/Spectrum's, Kokomo's along with strategically placed 1 inch square bevels.
The first picture shows this very beautiful handmade door from inside their home.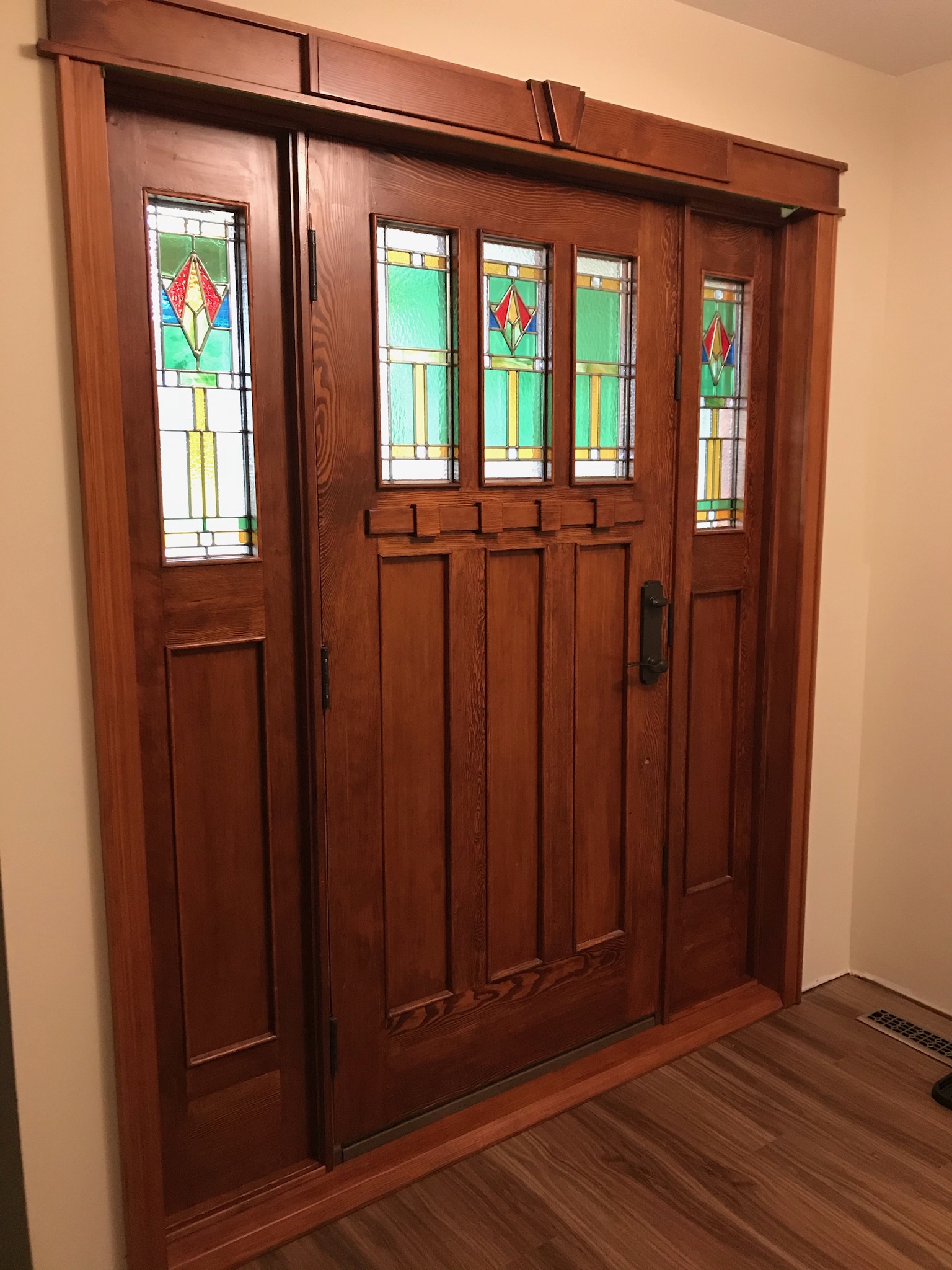 The second picture below shows the panels with daylight coming through them.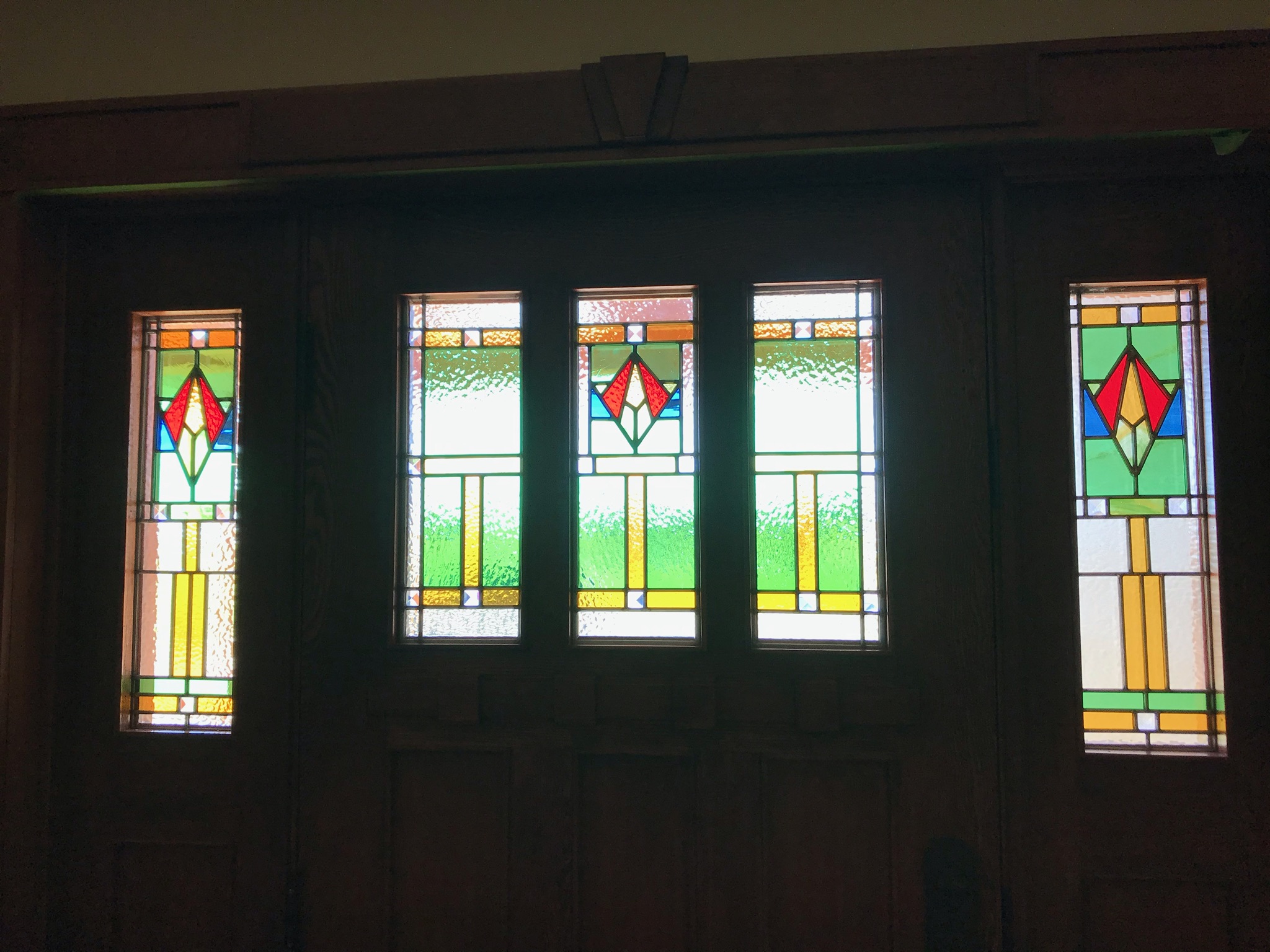 The last photo is the outside view of this very elegant front door.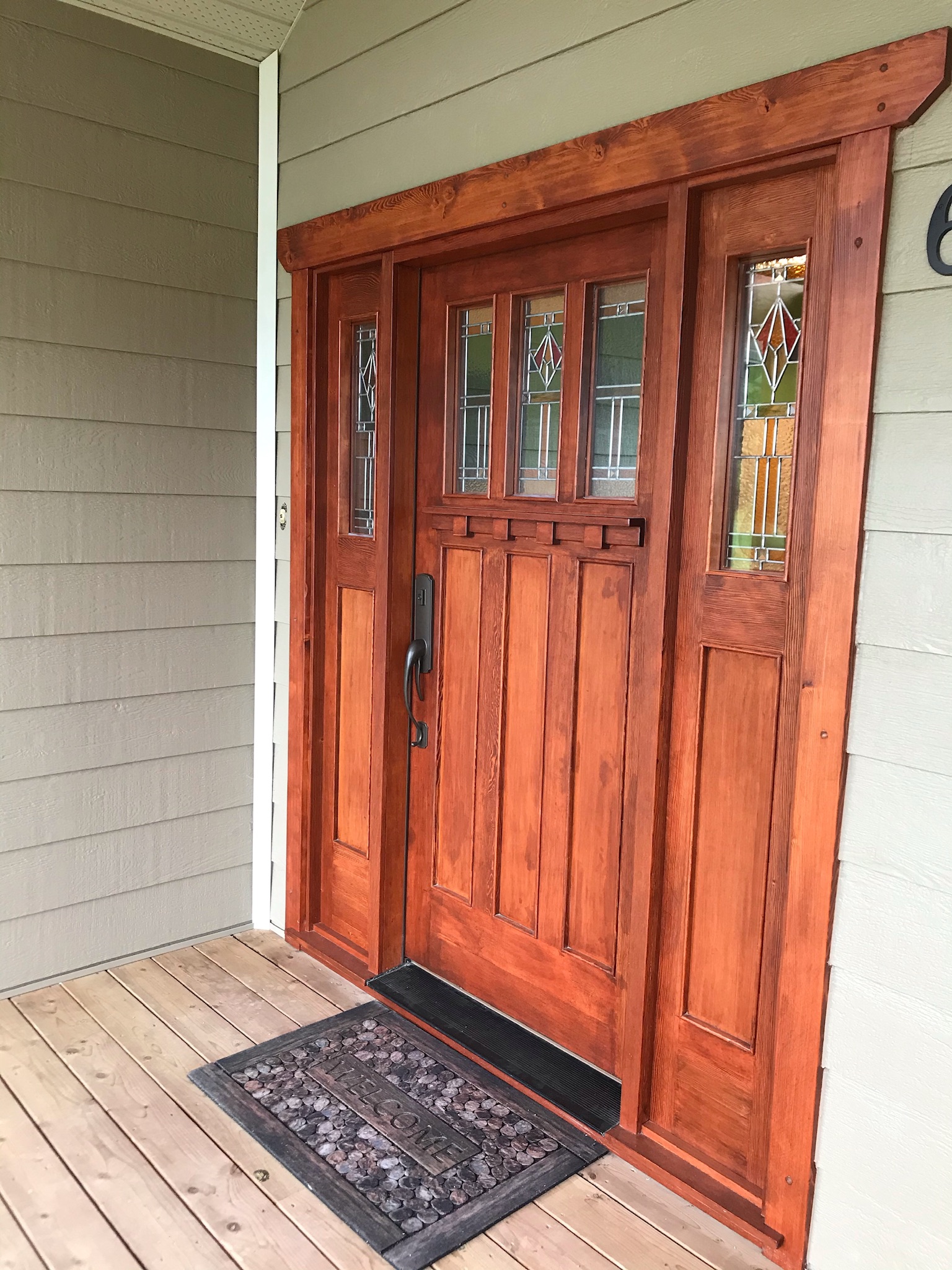 Stained glass panels designed by our clients and fabricated by Bob & Flory Wilkins